Annual Christmas Potluck Dinner
December 13th, 2017 SMCC held its annual Christmas Potluck Dinner as well as our special topic photo competition. This year's special topic was "Street Photography".
Approximately 45 members and guests attended the event. As usual the membership provided many delicious appetizers, side-dishes, main entrees, desserts and beverages. We clearly had more food than we could eat and many enjoyable conversations between attendees.
This year saw at least 18 entries for the Street competition. Robert Ginn won 1st place for his image of 'Girl with a Kitten'. Cheryl Decker and Jim McKinniss tied for 2nd place, while Ron Calvert took 3rd place. There were no loosing images. All entries were excellently printed, had good composition and were well developed.
Special thanks to Joyce Bolivar for orchestrating this event and coordinating all the volunteers. To Tom Wahweotten for creating the photo display exhibit stands, and with the assistance of his wife Heather, the excellent display. The event photographer was Gregory Doudna, who does not claim to be one.
---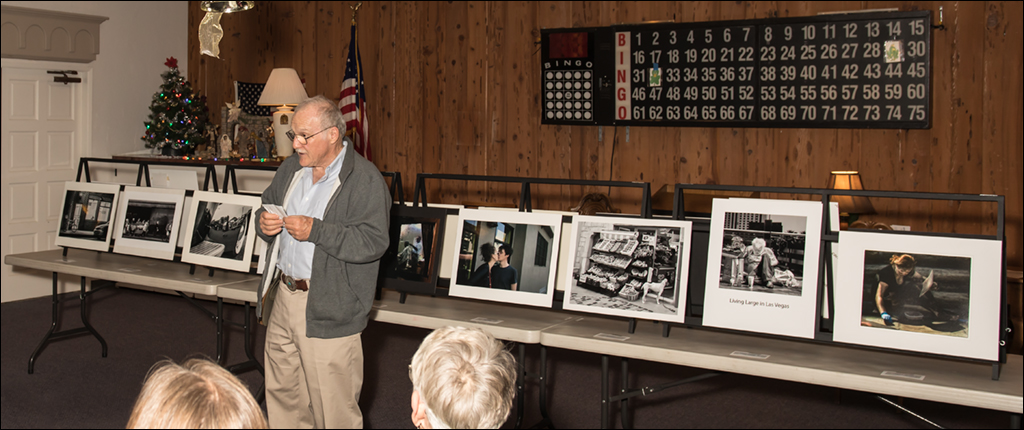 ---
Click Any Image for Larger View