2022 Awards Dinner
Each year the club holds its annual Awards Dinner recognizing the best images of the prior year as well as acknowledging members for their significant efforts in the effective function of the club. The evening also includes the transfer of elected officers and new board members.
The event images were provided by Kevin Miller and Flavio Parigi. The event was held this year at the Magic Dragon Asian Cuisine, Santa Maria, CA.
---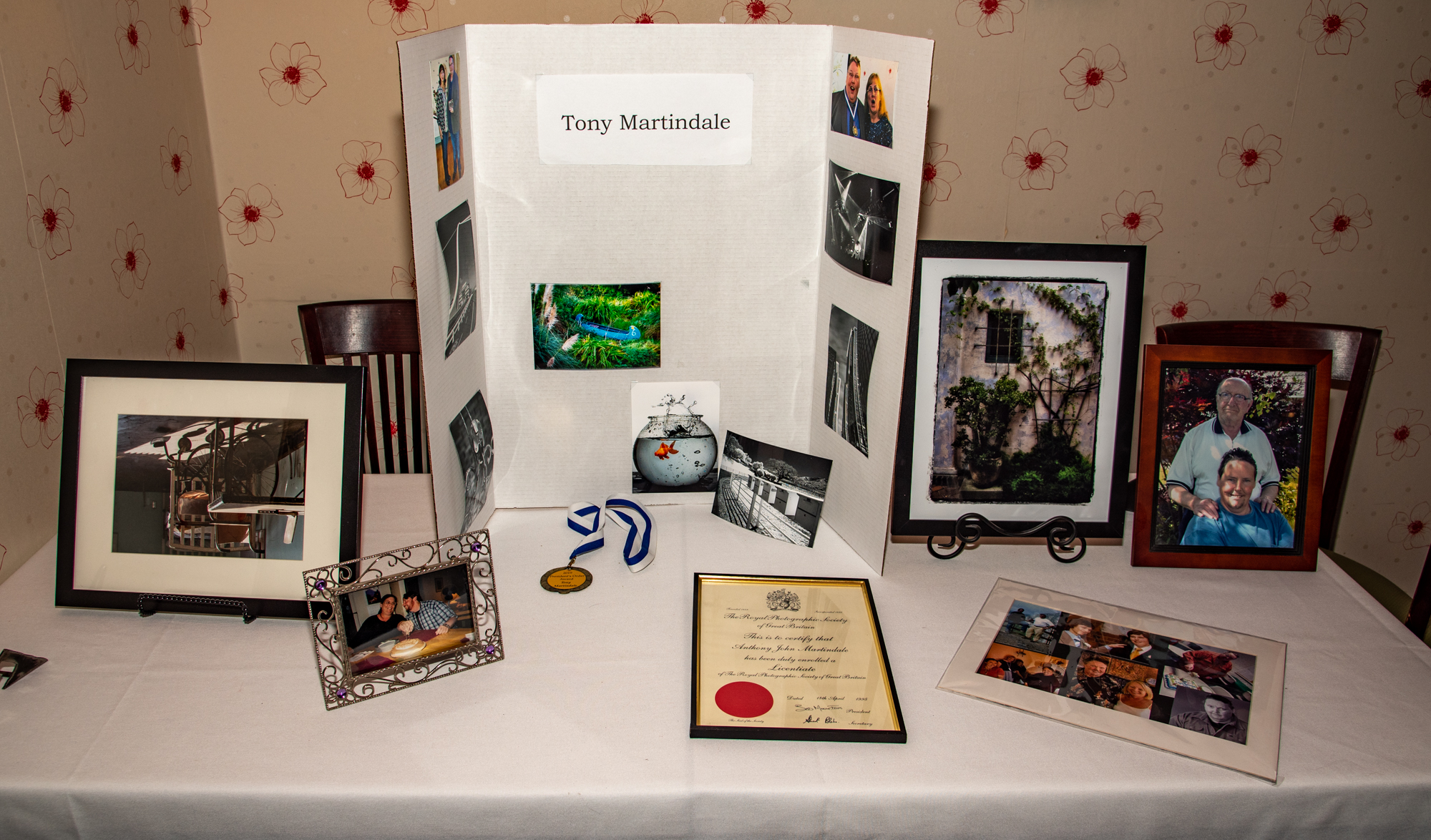 Memorial Tribute To Tony Martindale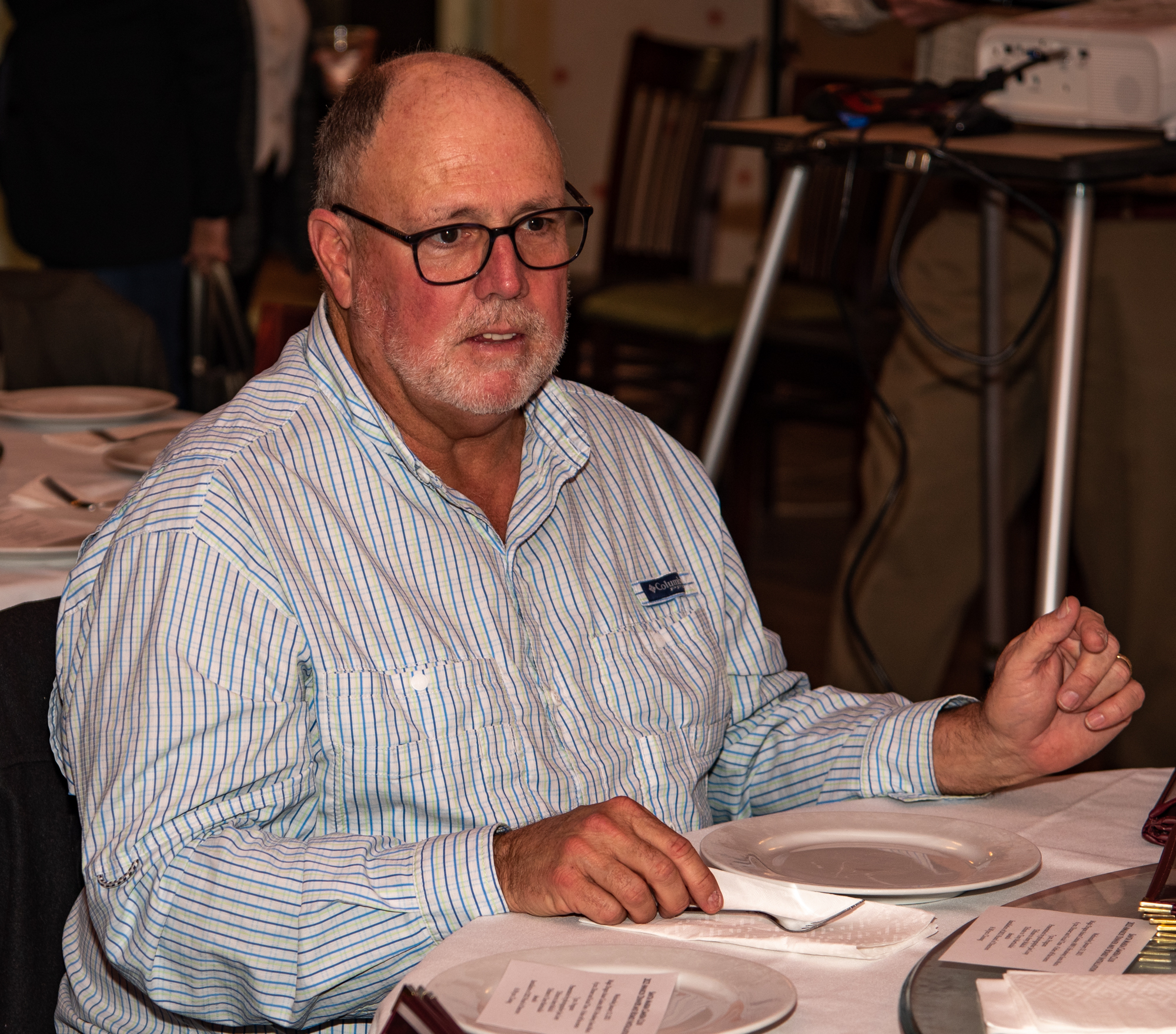 Harold Litwiler Awaiting Dinner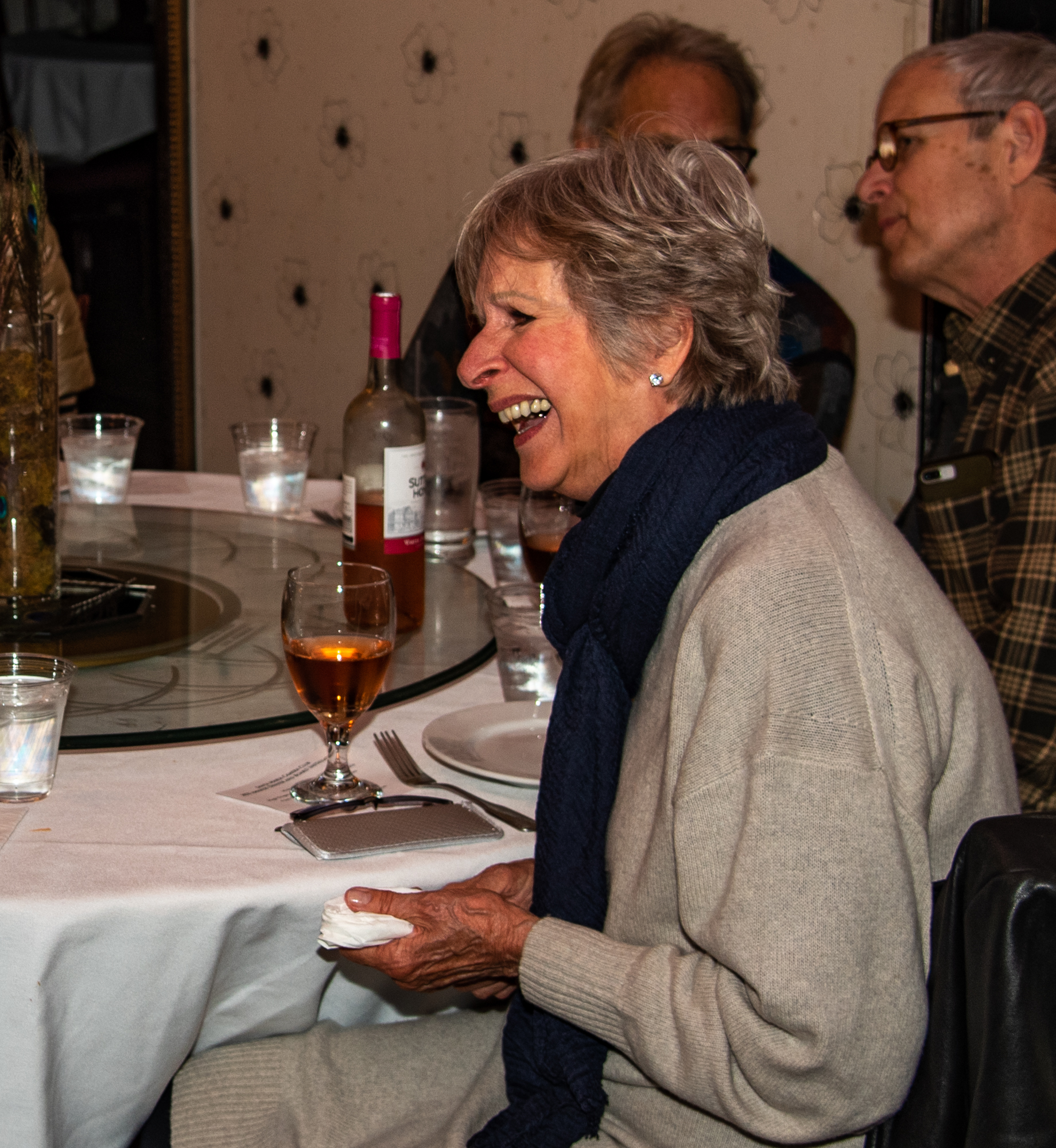 Guests of our Judge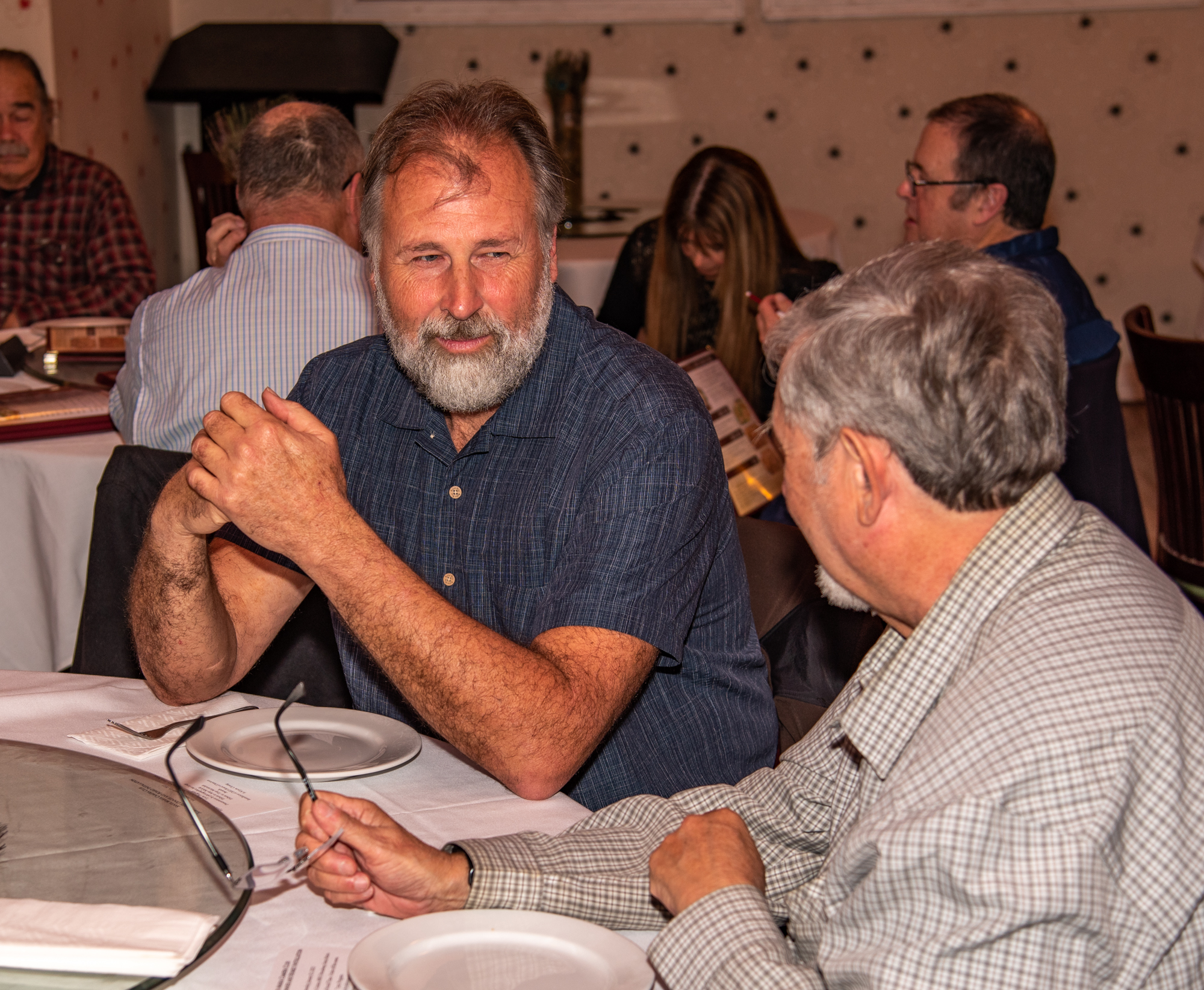 Frank Tromp chatting with Ron Calvert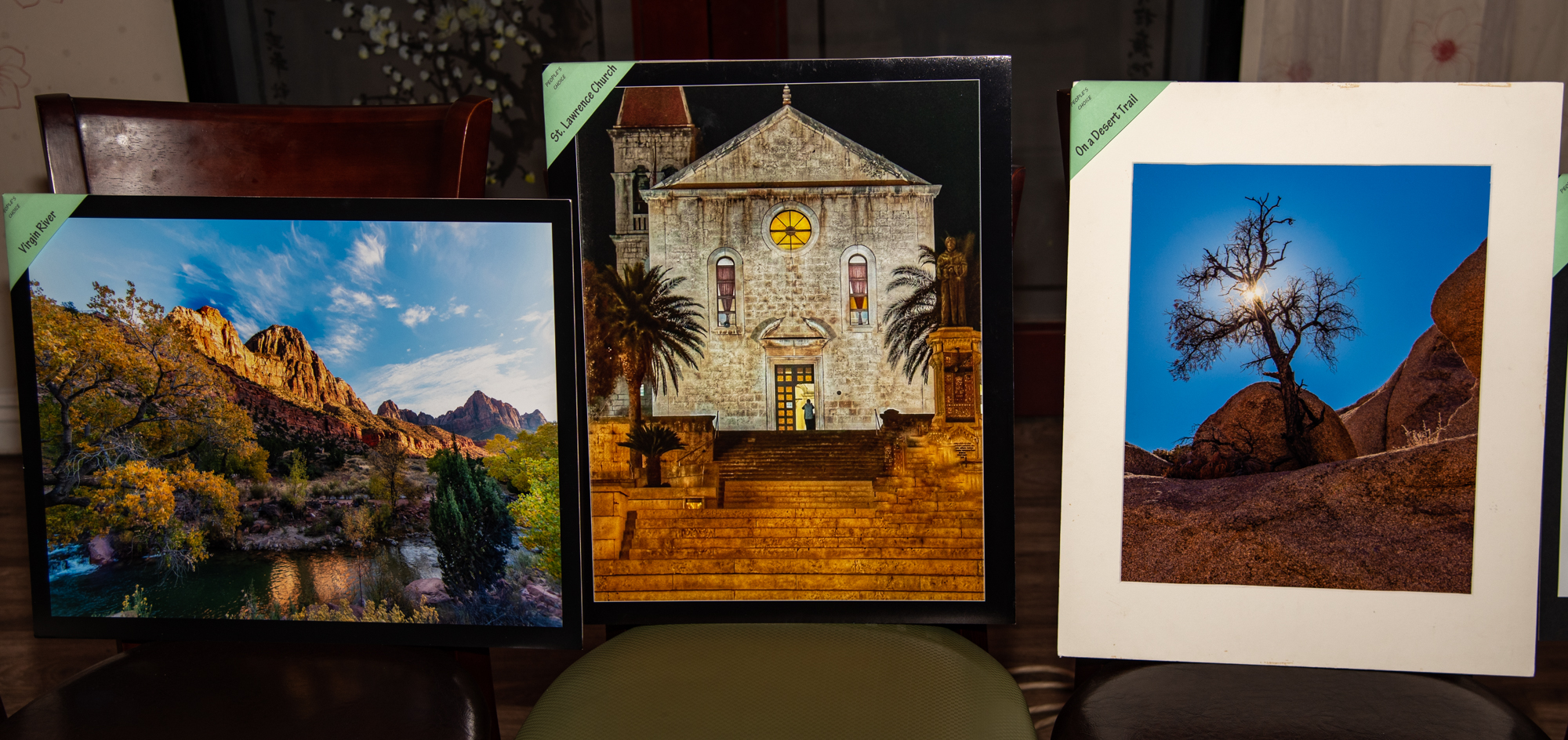 Large Prints for People's Choice Awards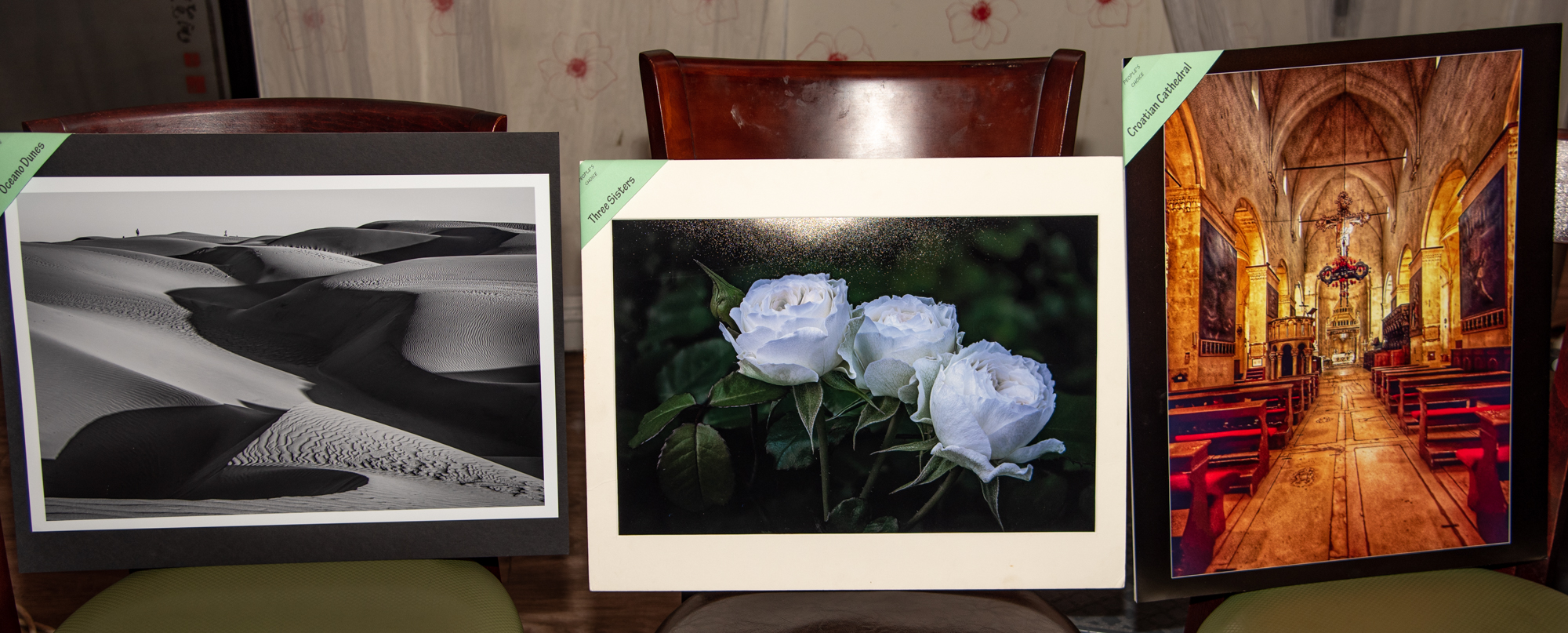 Large Prints for People's Choice Awards

Large Prints for People's Choice Awards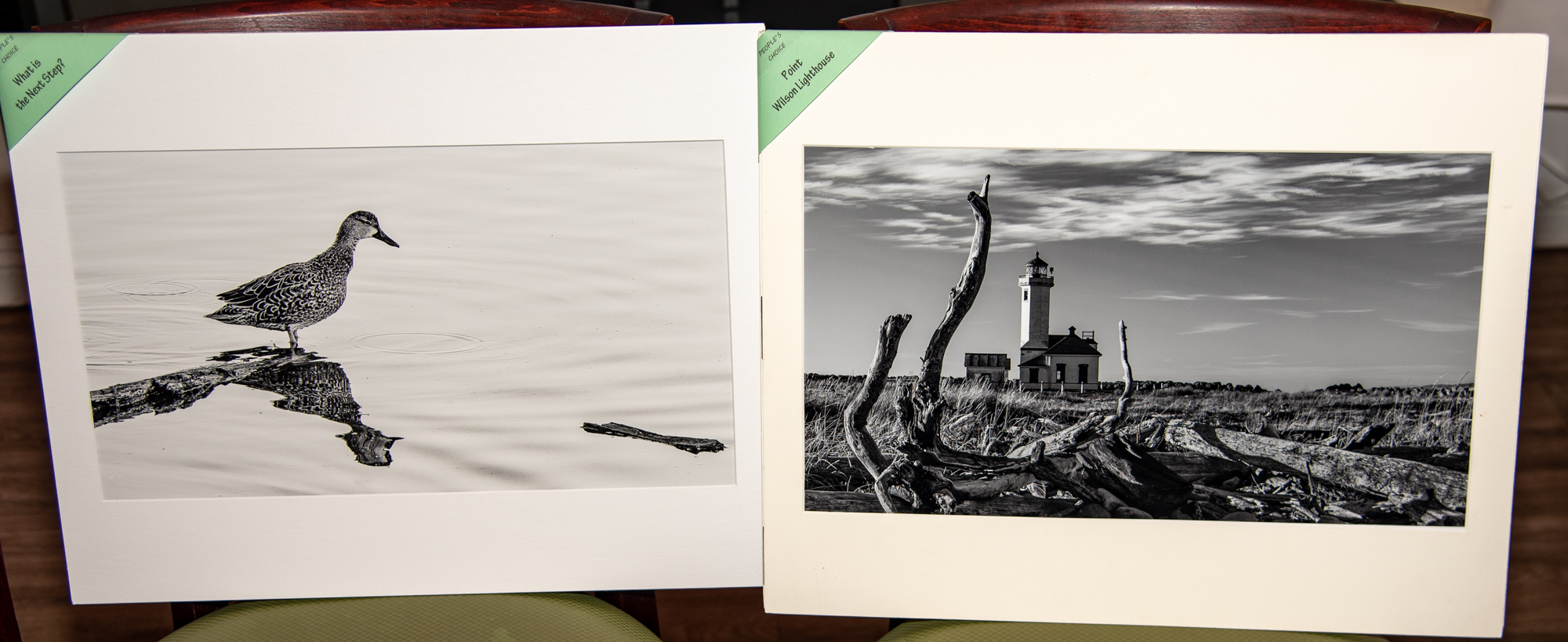 Large Prints for People's Choice Awards
Jeanne Sparks conversing with the Powells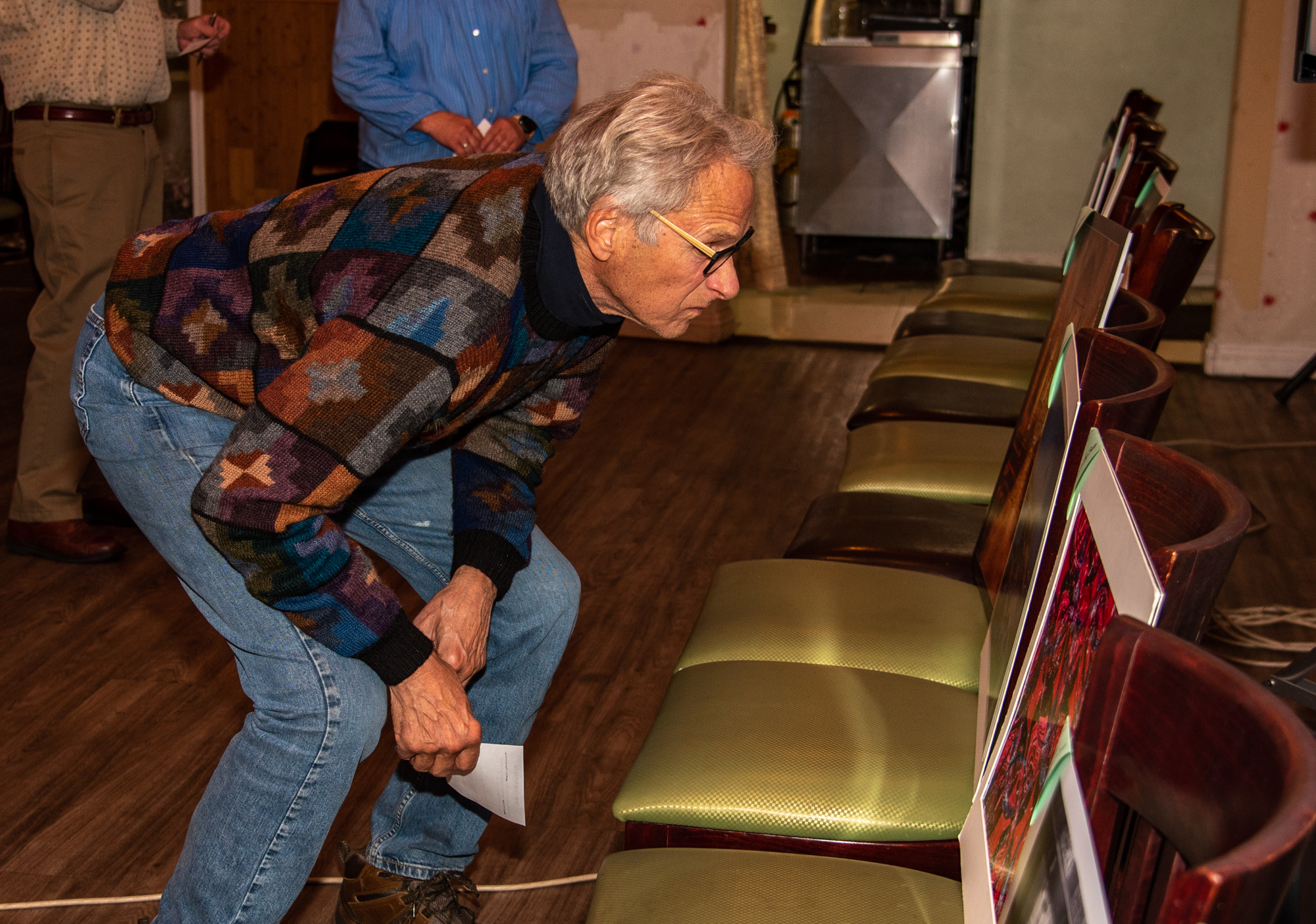 Larry Decker checking out the large prints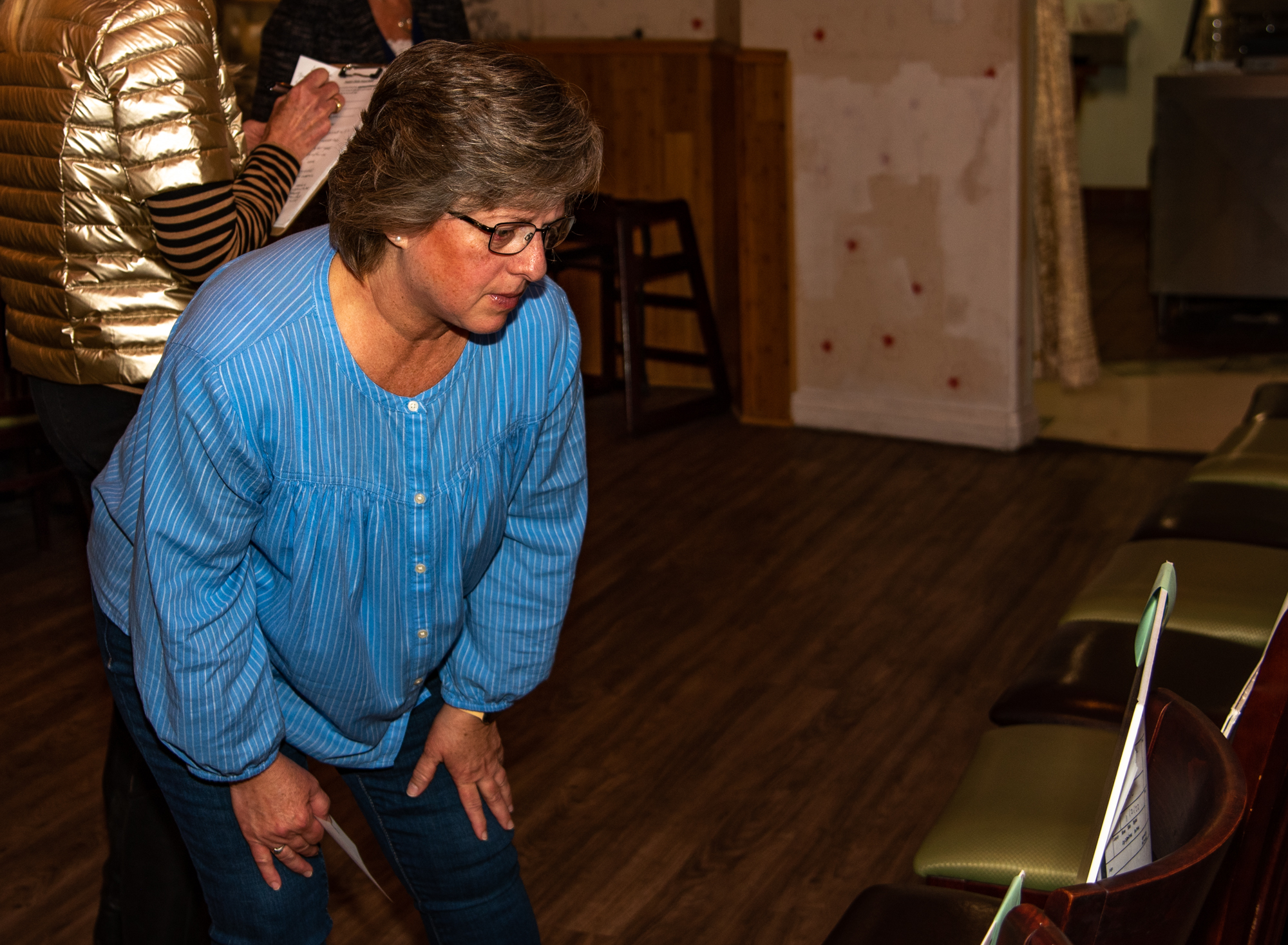 Ramona Cashmore viewing large prints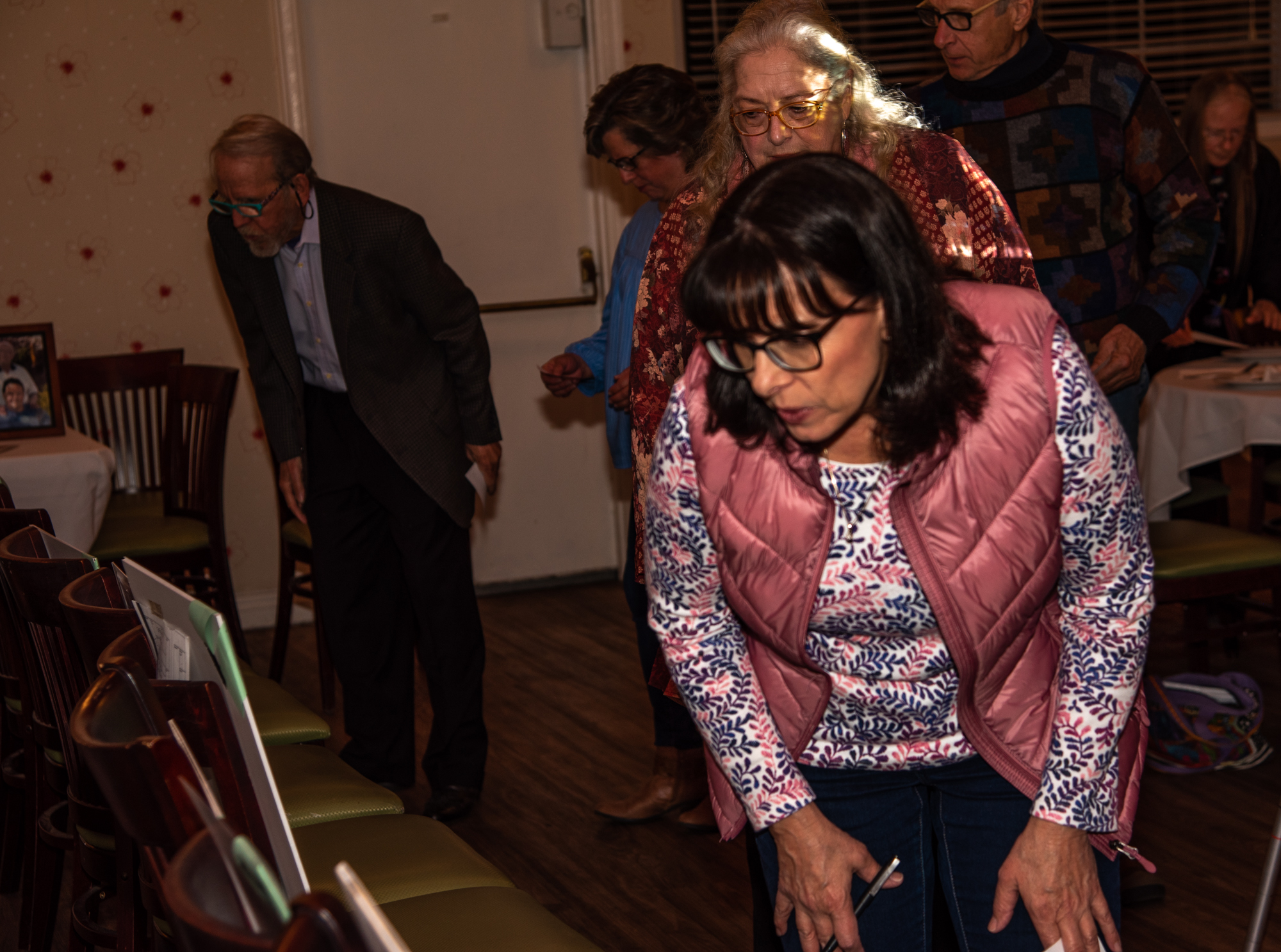 Janine Bognuda viewing the large prints
Our Judge and Speaker Jan Louy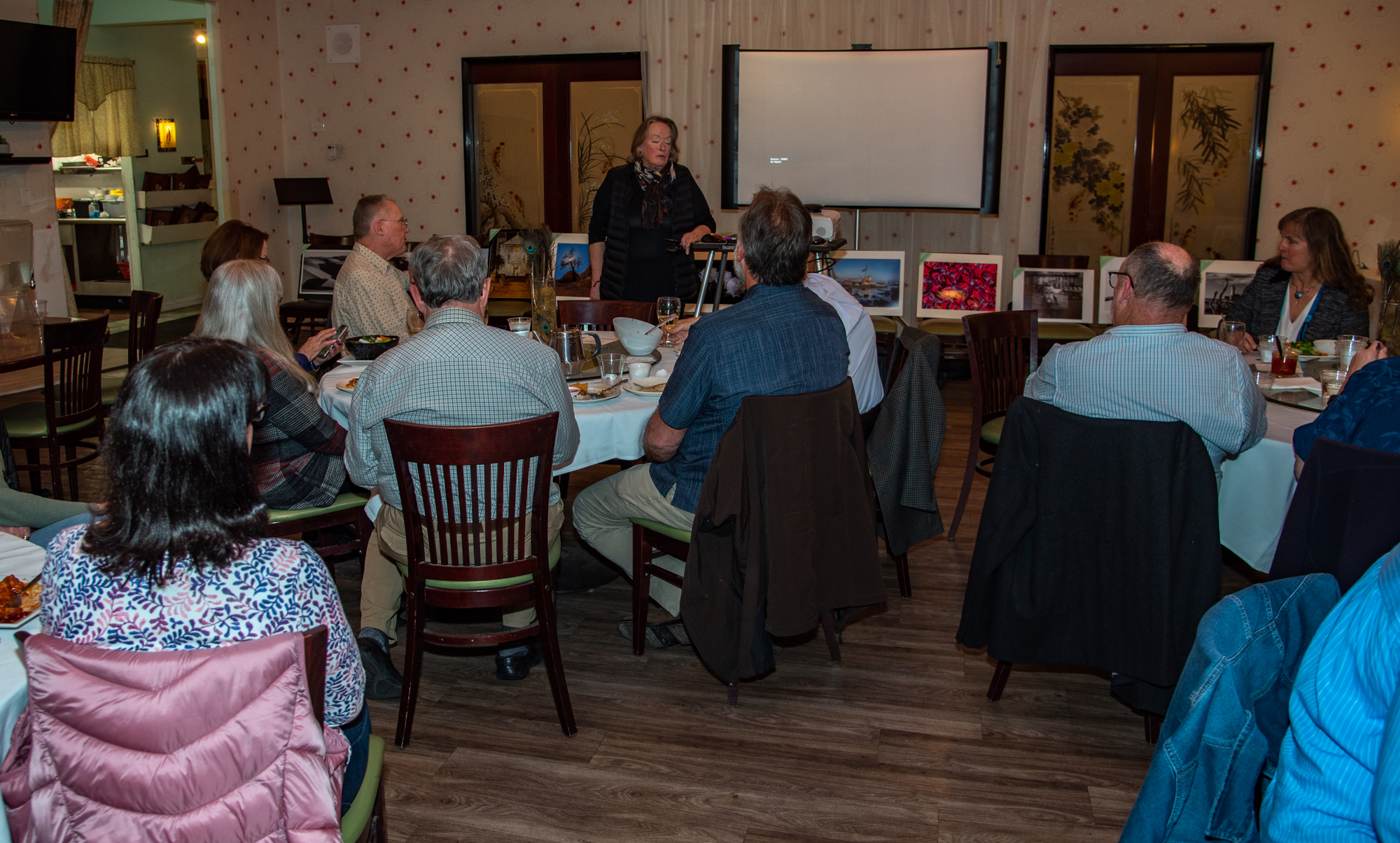 Enjoying Jan Louy's visual presentation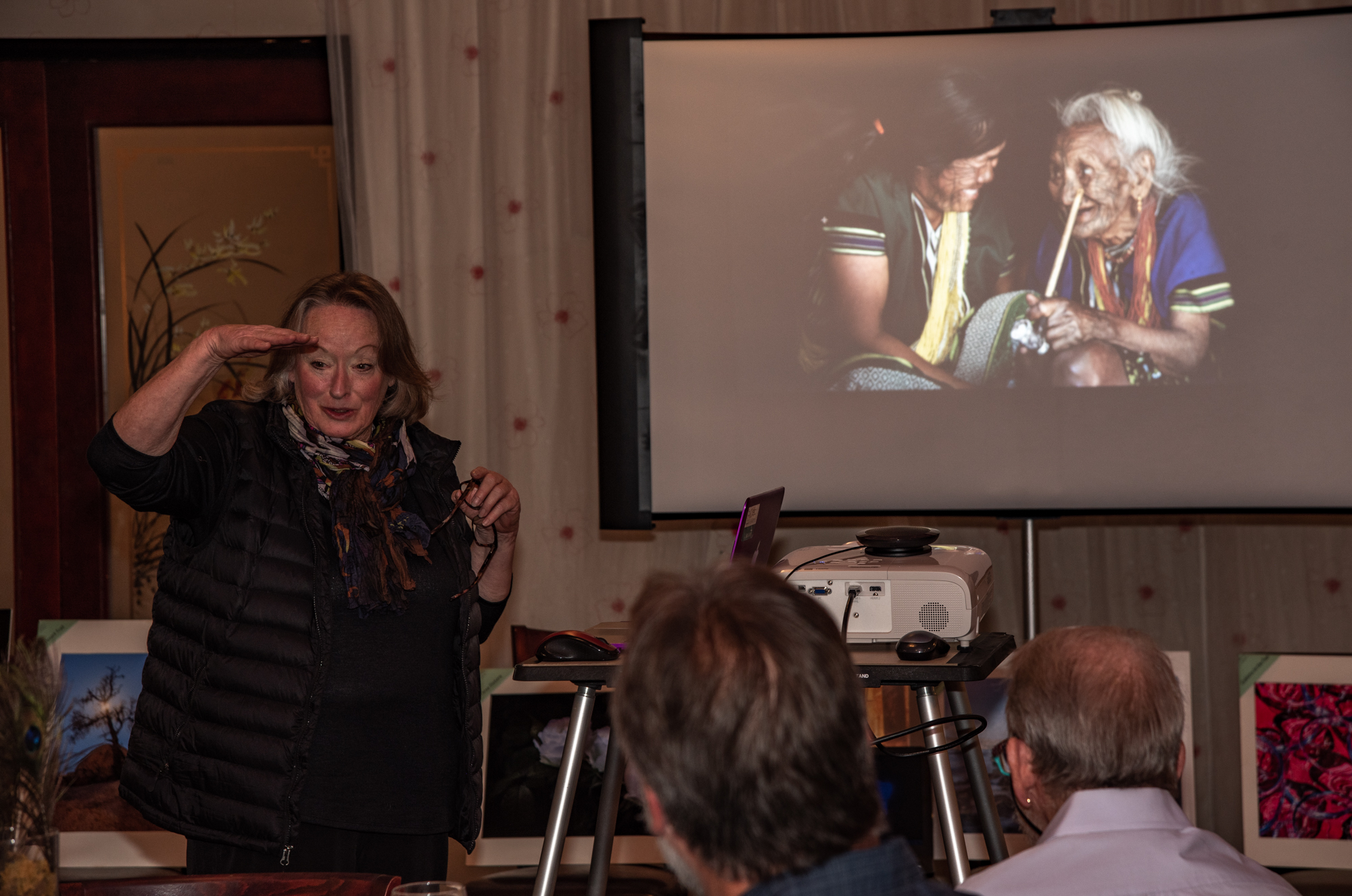 Our speaker and Judge Jan Louy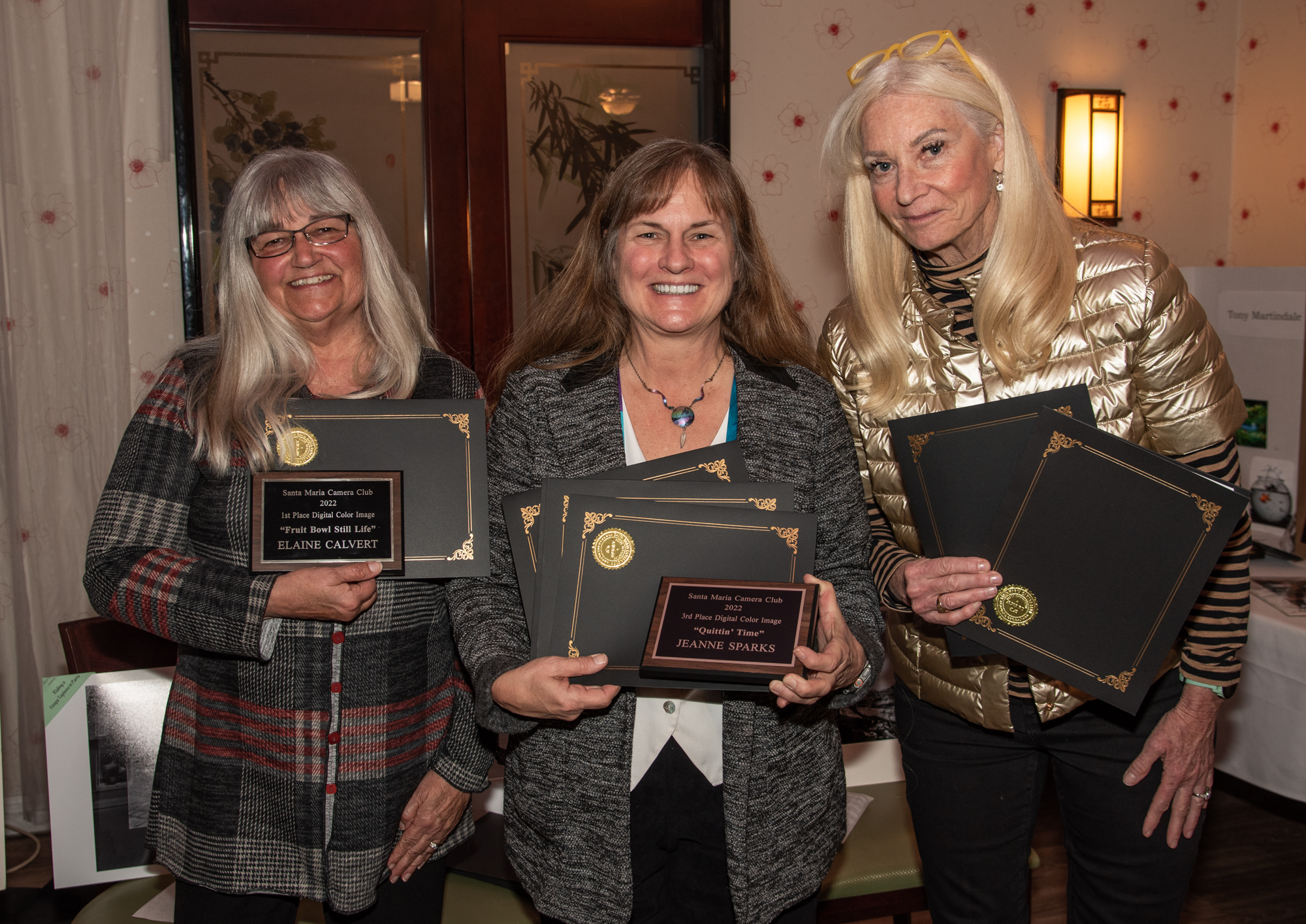 Top 10 Color Images
Elaine Calvert #1
Jeanne Sparks #3,6,7,8
Cheryl Decker #4,10
Gregory Doudna (not shown) #5
Richard Russ (not shown)#2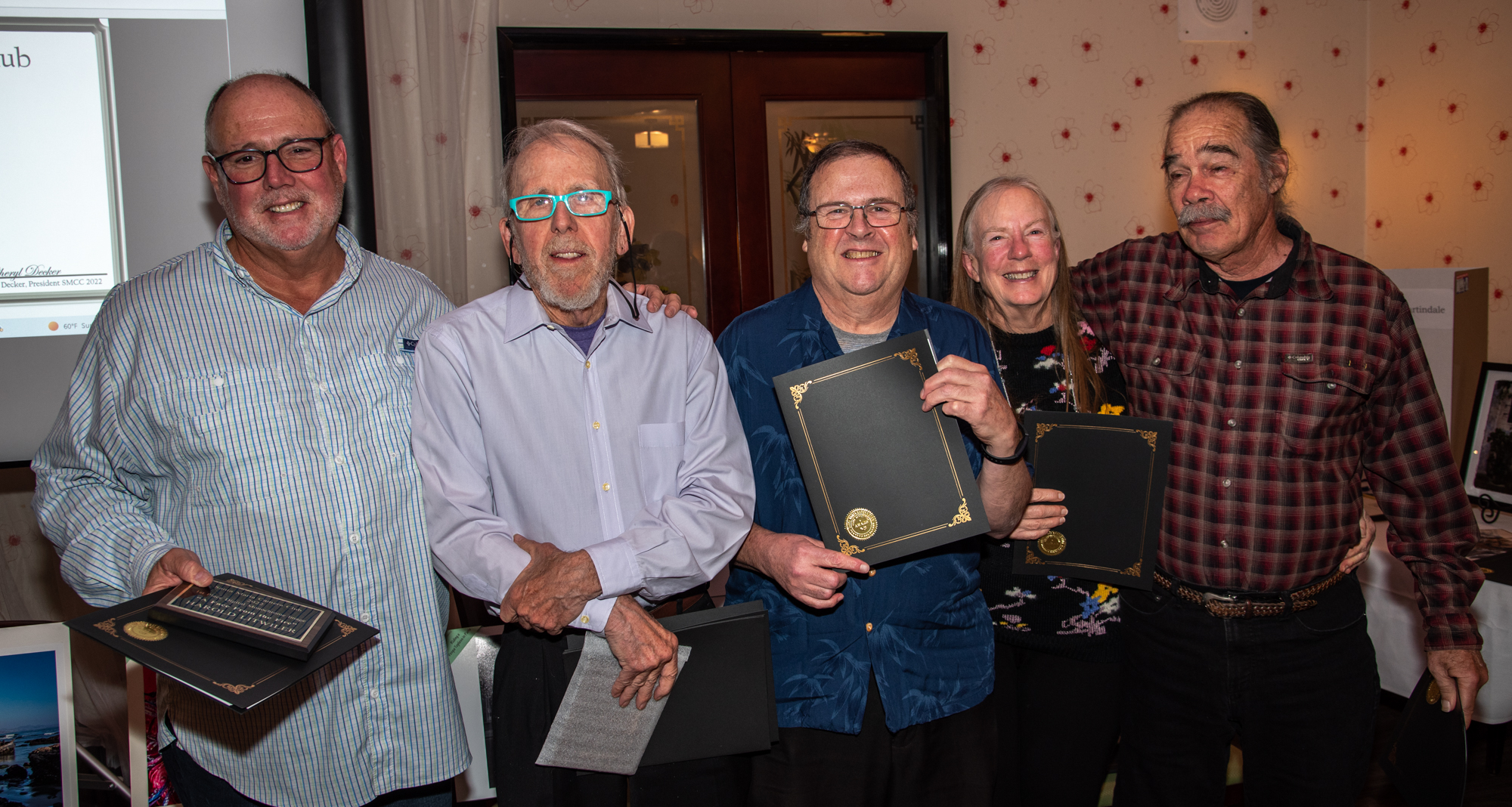 Top 10 Monchrome Images
Harold Litwiler #1
Jim McKinniss #3, 6, 9, 10
Alan Upshaw #5
Penni Powell #7
Ed E. Powell #4
Richard Russ (not shown) #2
Tony Martindale (not shown) #8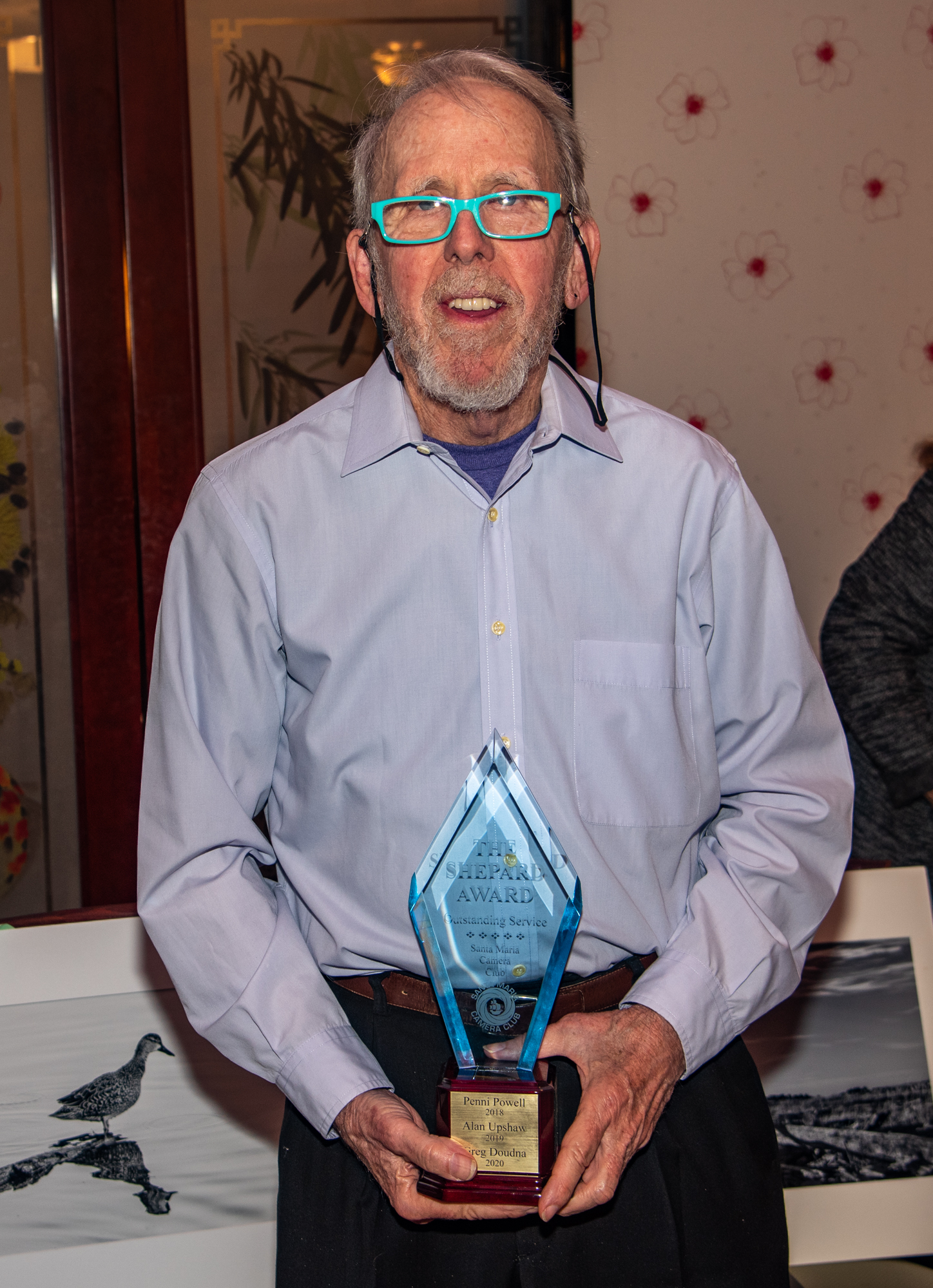 Jim McKinniss 2022 Shepard Award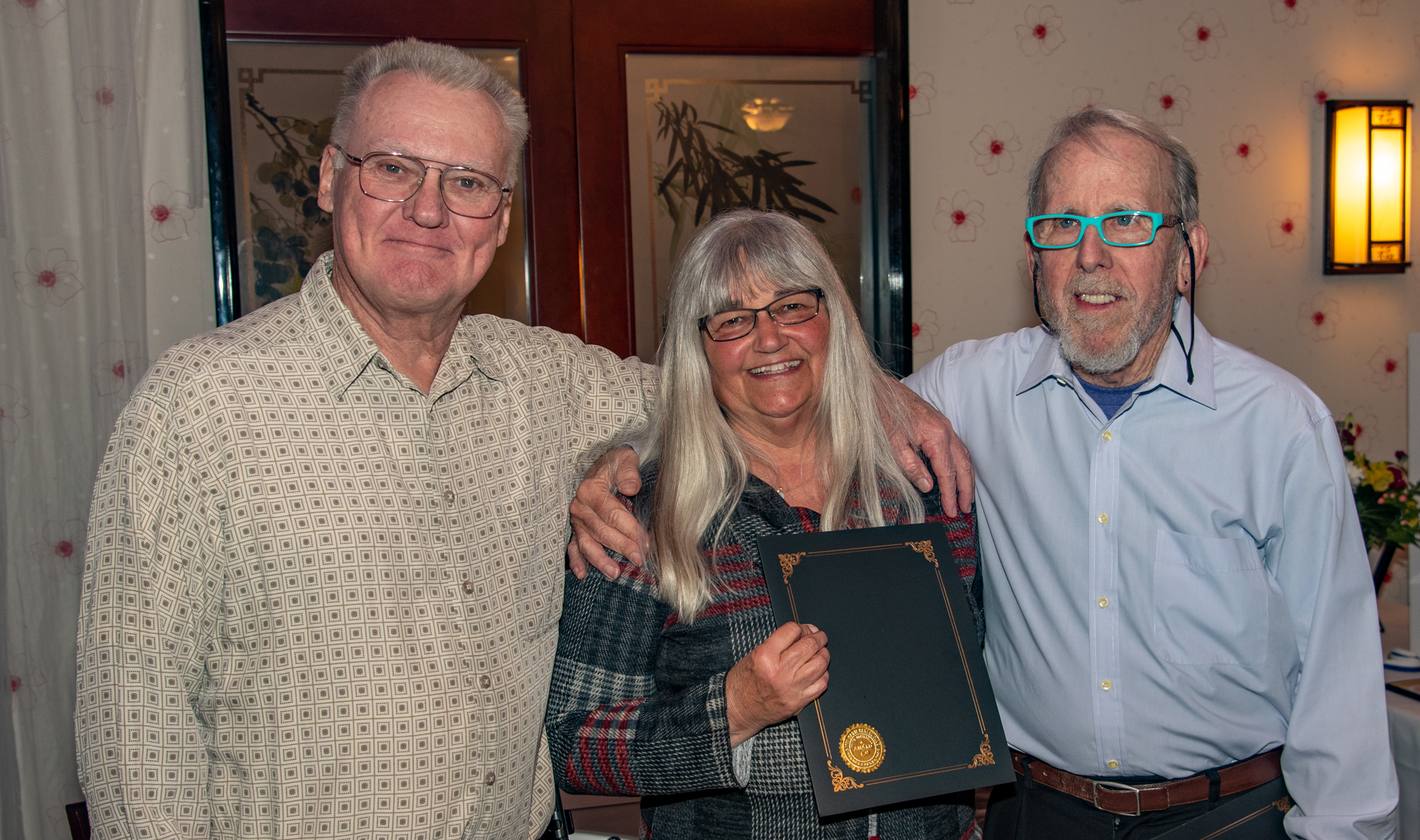 High Point Award
Gregory Doudna Color
High Point Award
Jim McKinniss Monochrome
Photographer of the Year
Elaine Calvert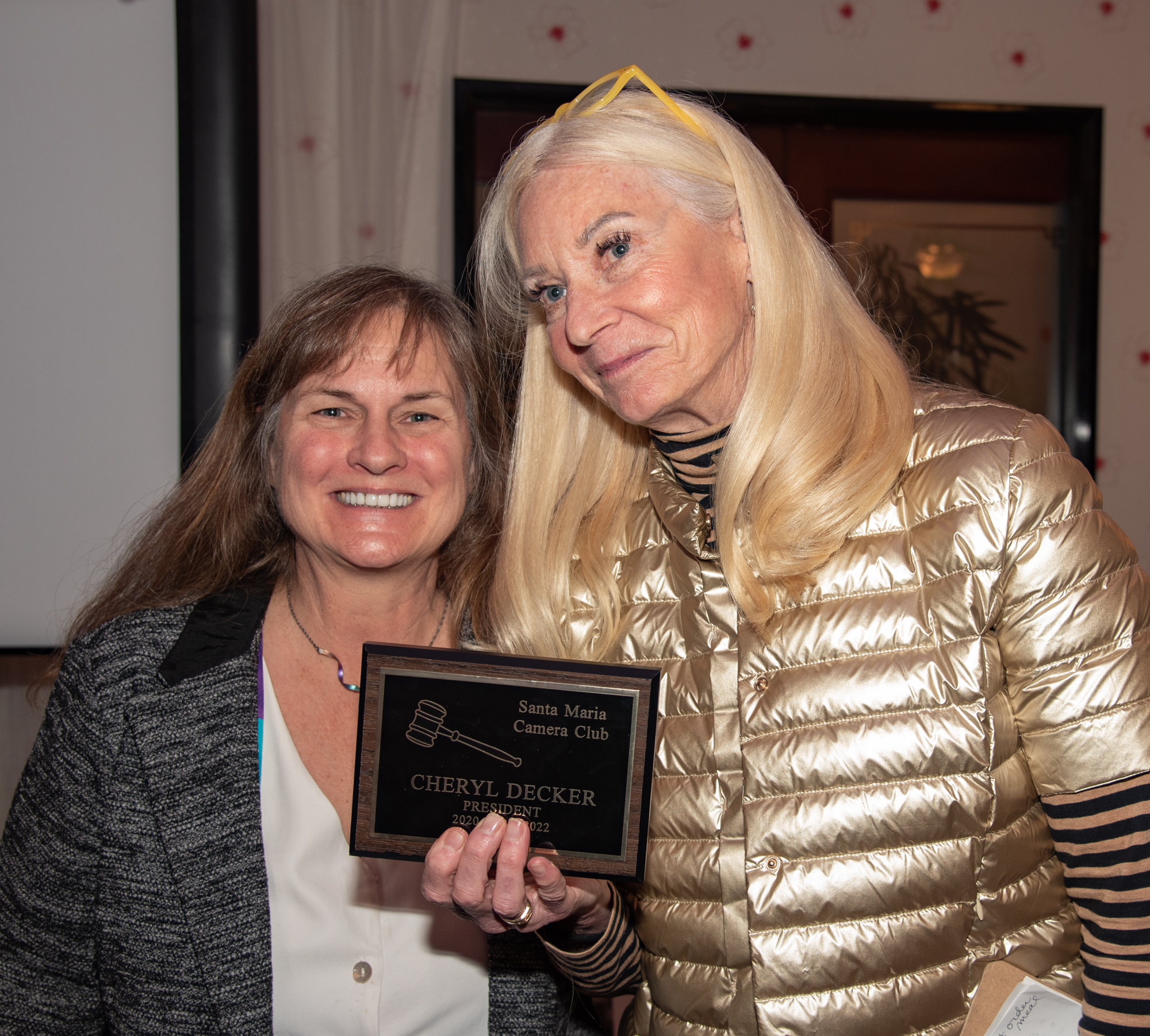 New President Jeanne Sparks
Past President Cheryl Decker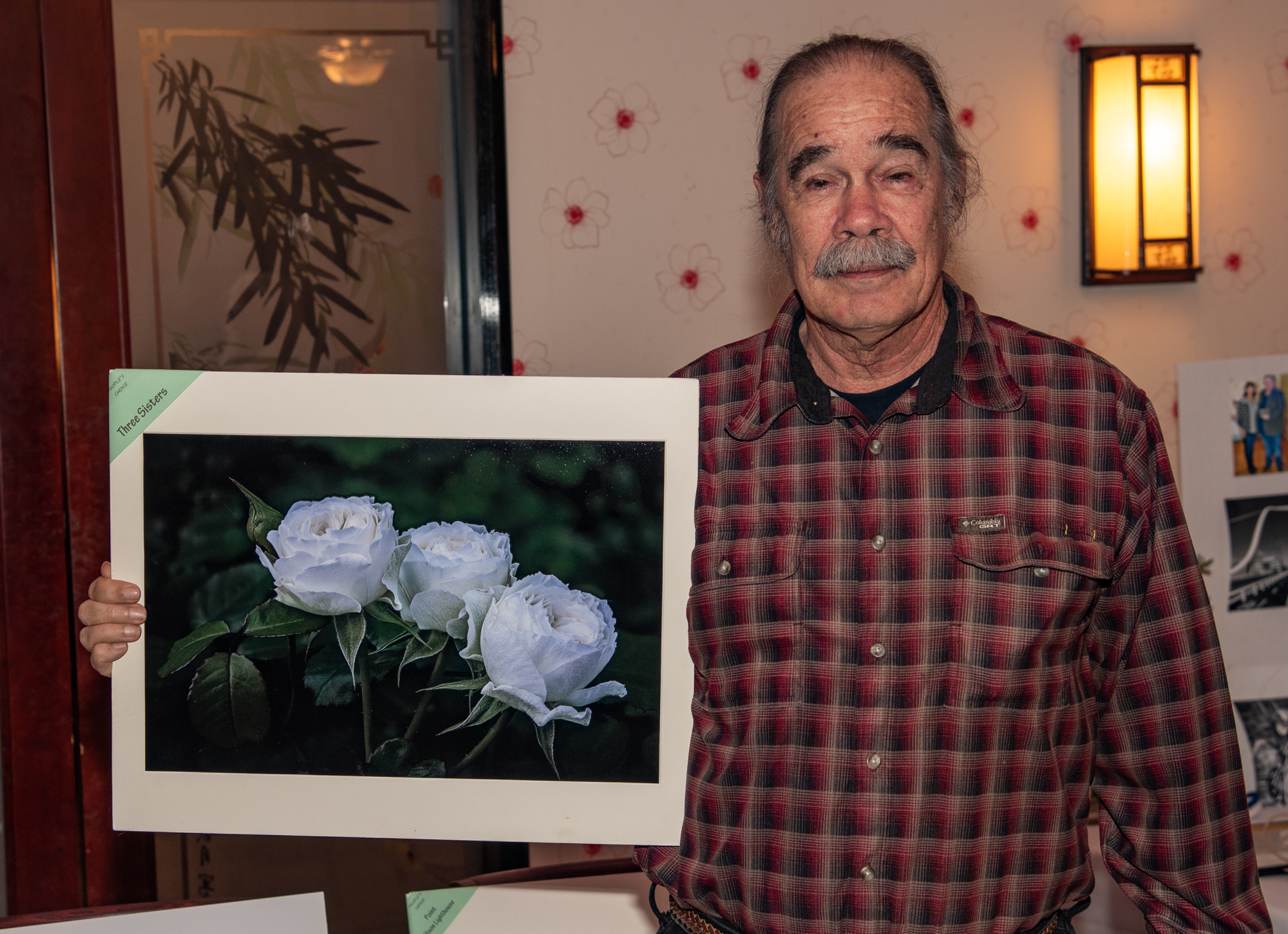 People's Choice #1 Ed E. Powell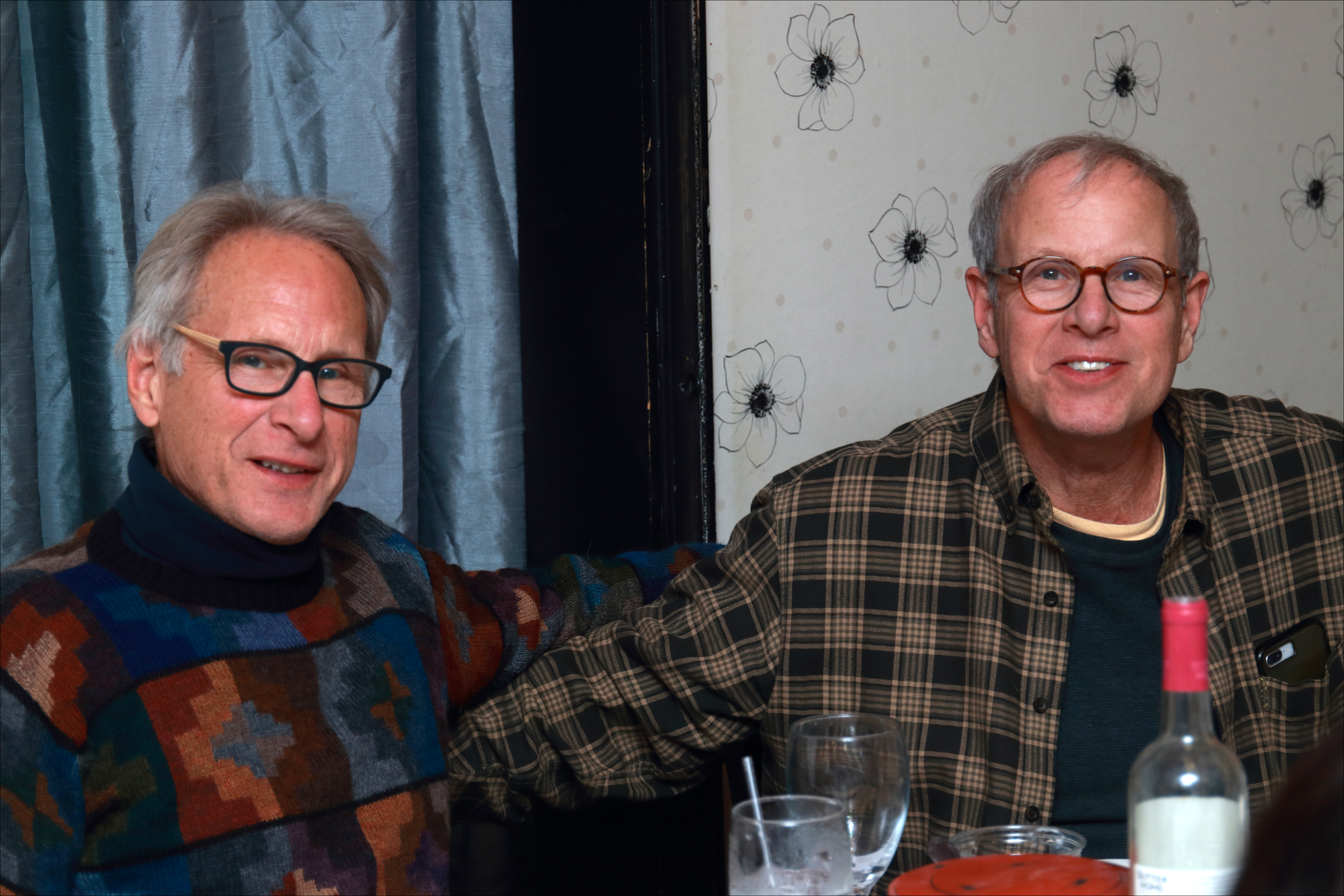 Larry Decker and Friend
Kevin Miller as Event Photographer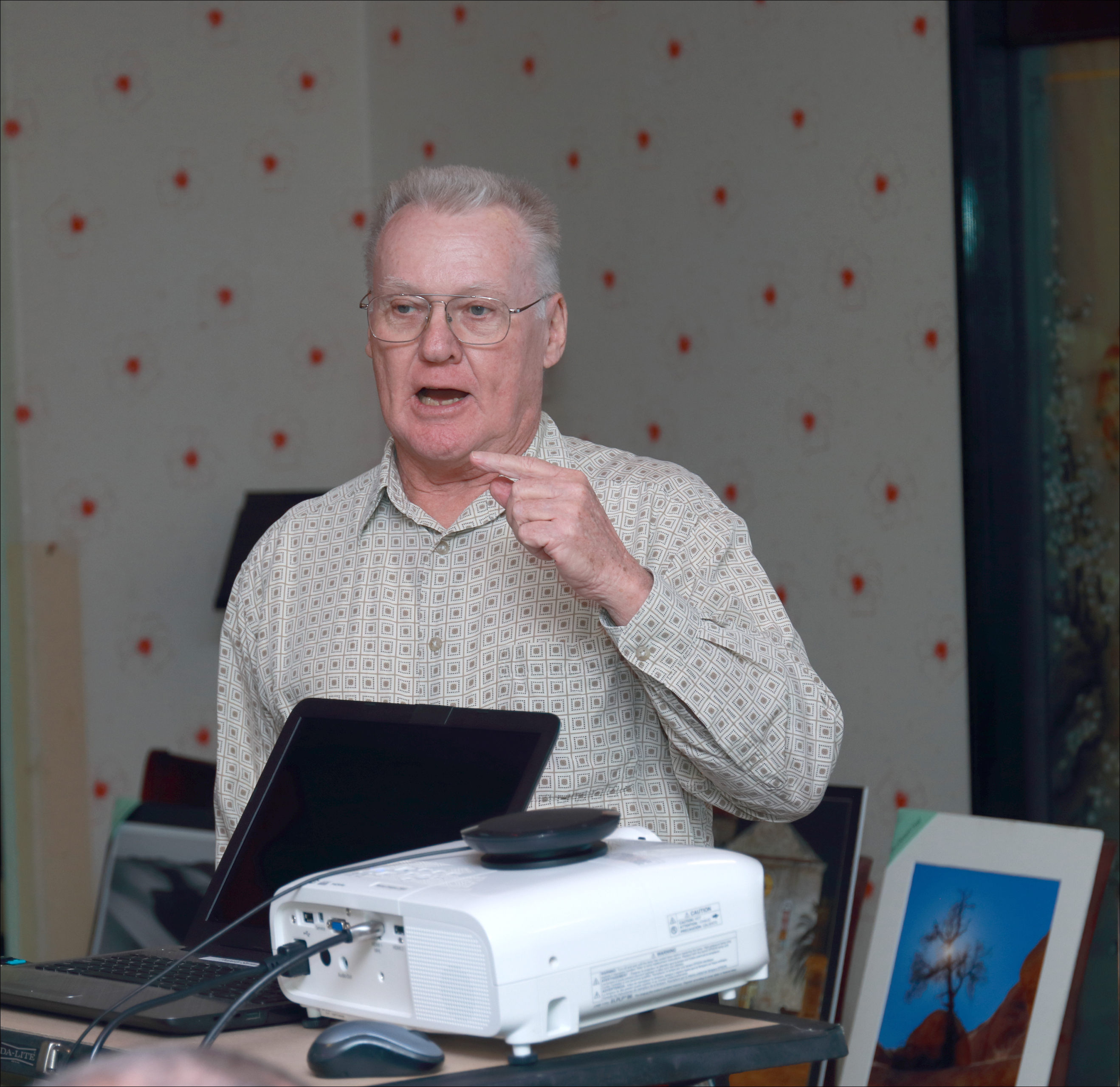 Gregory Doudna's brief eulogy for Tony Martindale.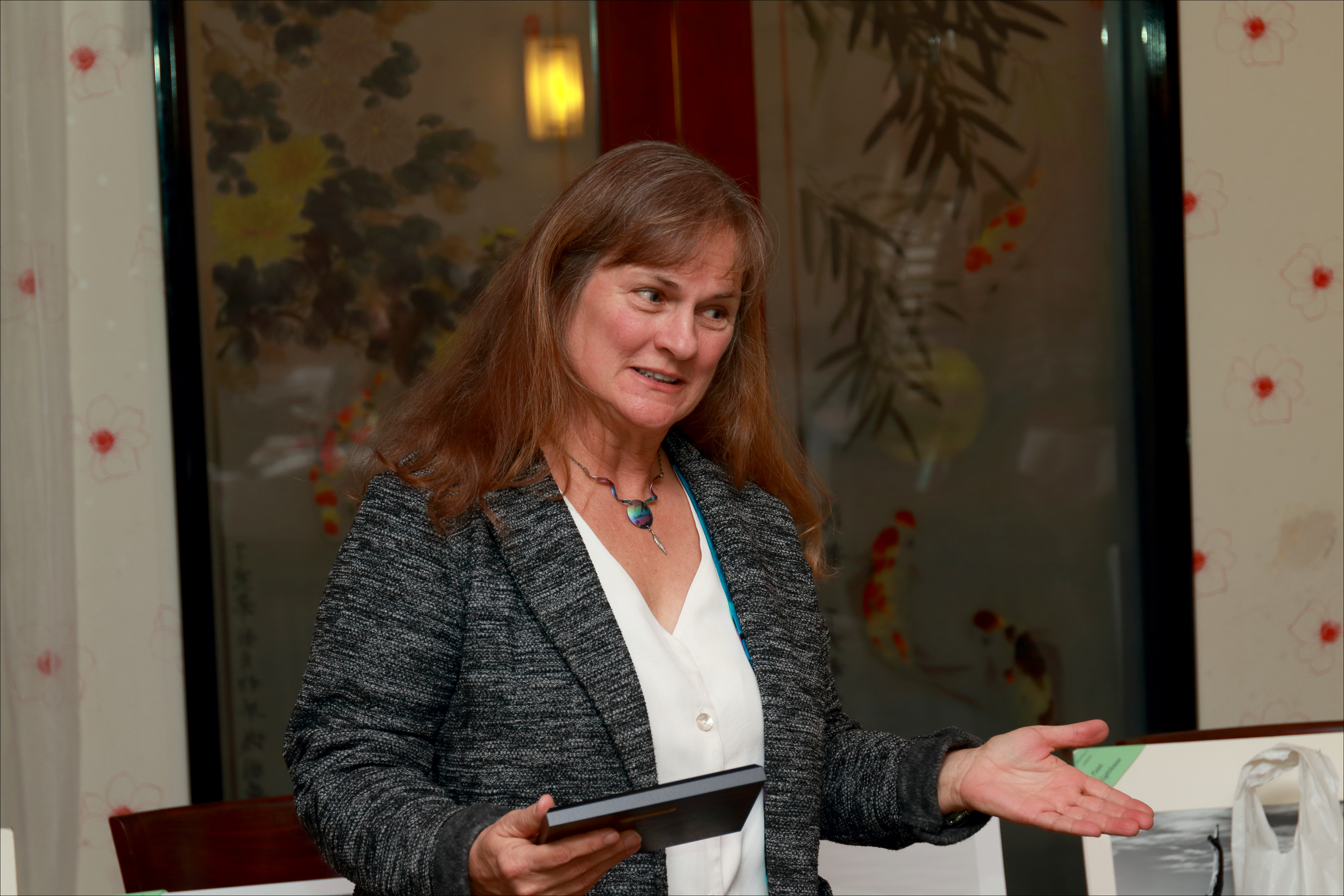 Jeanne Sparks remebering giving Tony Martindale the President's "ORDER" award.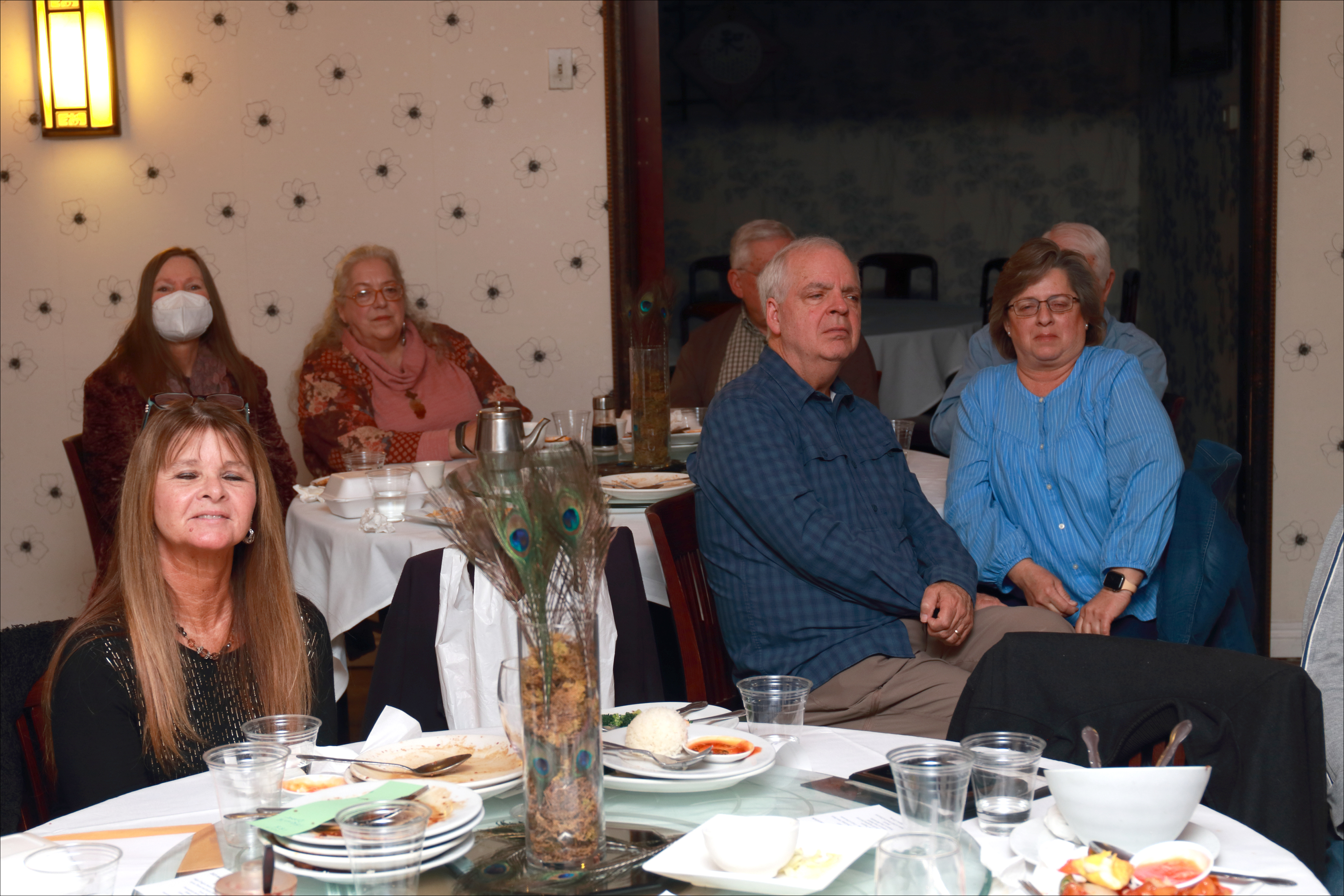 L-R, Rosie Brancacio, Victoria Parigi, the Cashmores and the Hoods behind them.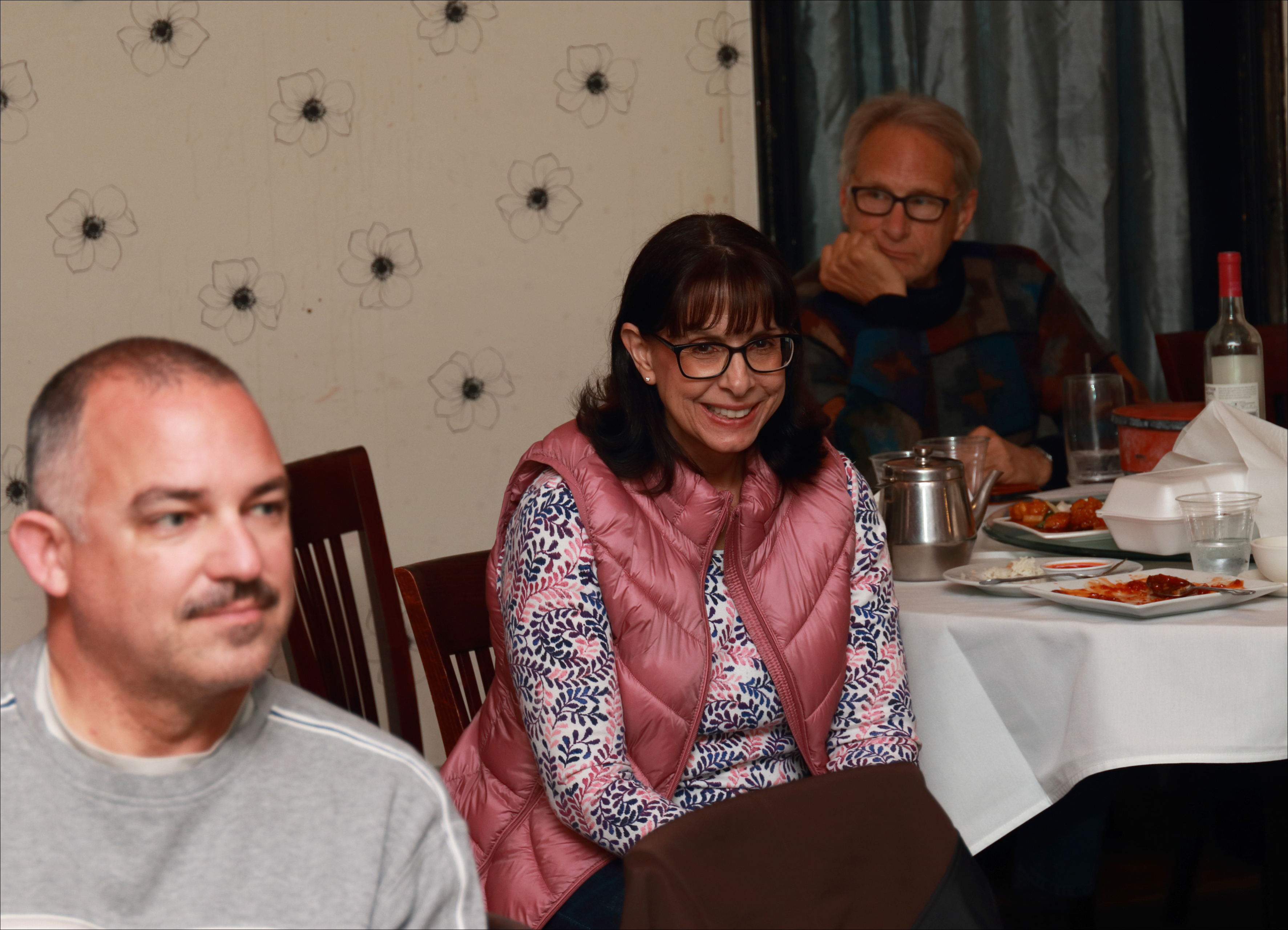 Kevin Miller, Janine Bognuda, Larry Decker