2019 Awards Dinner
Each year the club holds its annual Awards Dinner recognizing the best images of the prior year as well as acknowledging members for their significant efforts in the effective function of the club. The evening also includes the transfer of elected officers and new board members.
The event images were provided by Robert Ginn and Nyla James. The event was held this year at the Magic Dragon Asian Cuisine, Santa Maria, CA.
---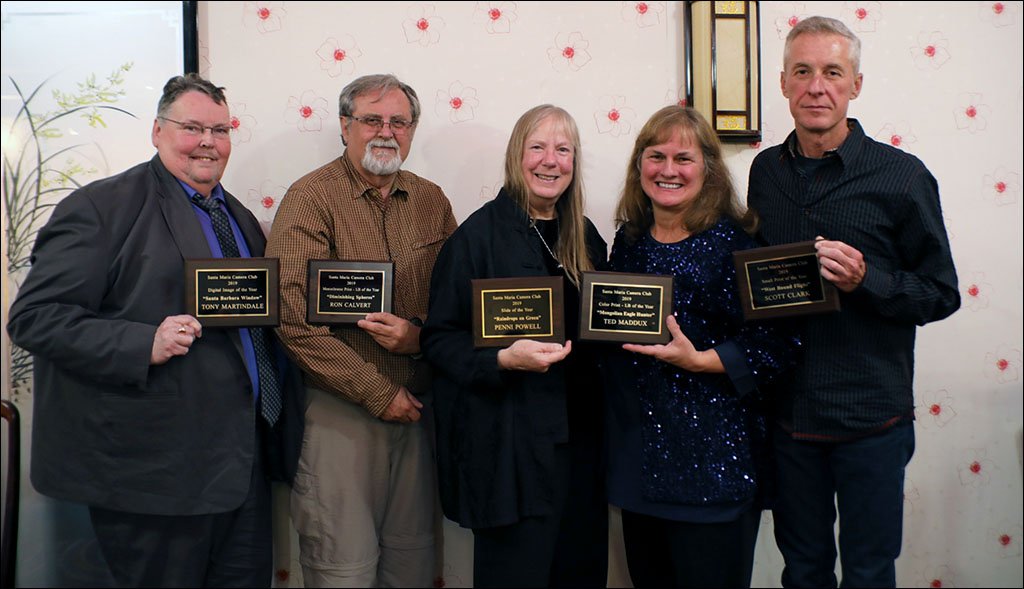 2019 Images of the Year
Tony Martindale - Digital Images
Ron Calvert - Monochrome Prints
Penni Powell - Slide
Tex Maddux (absent) - Large Prints
Scott Clark - Small Prints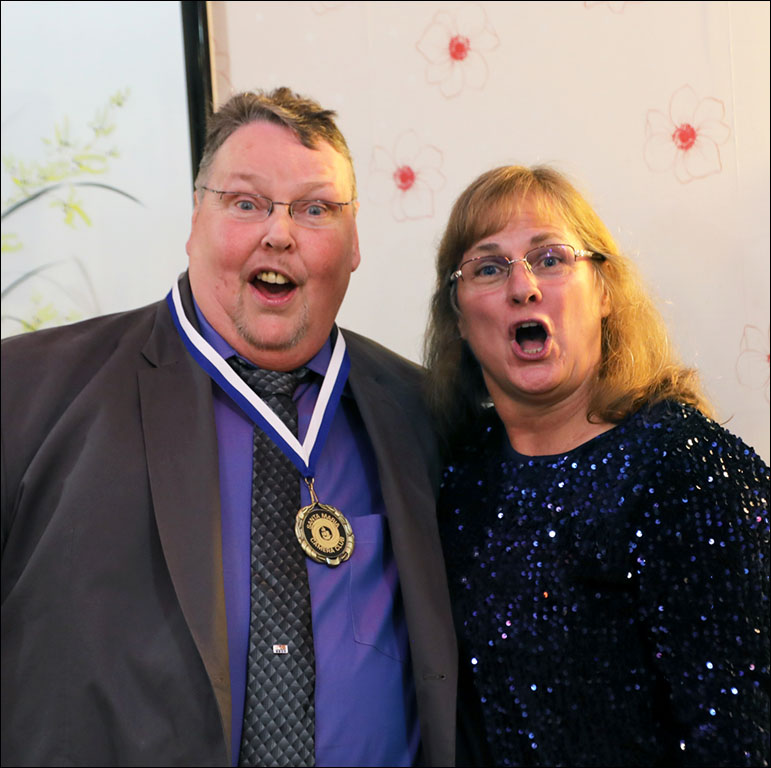 President's Order Award
Tony Martindale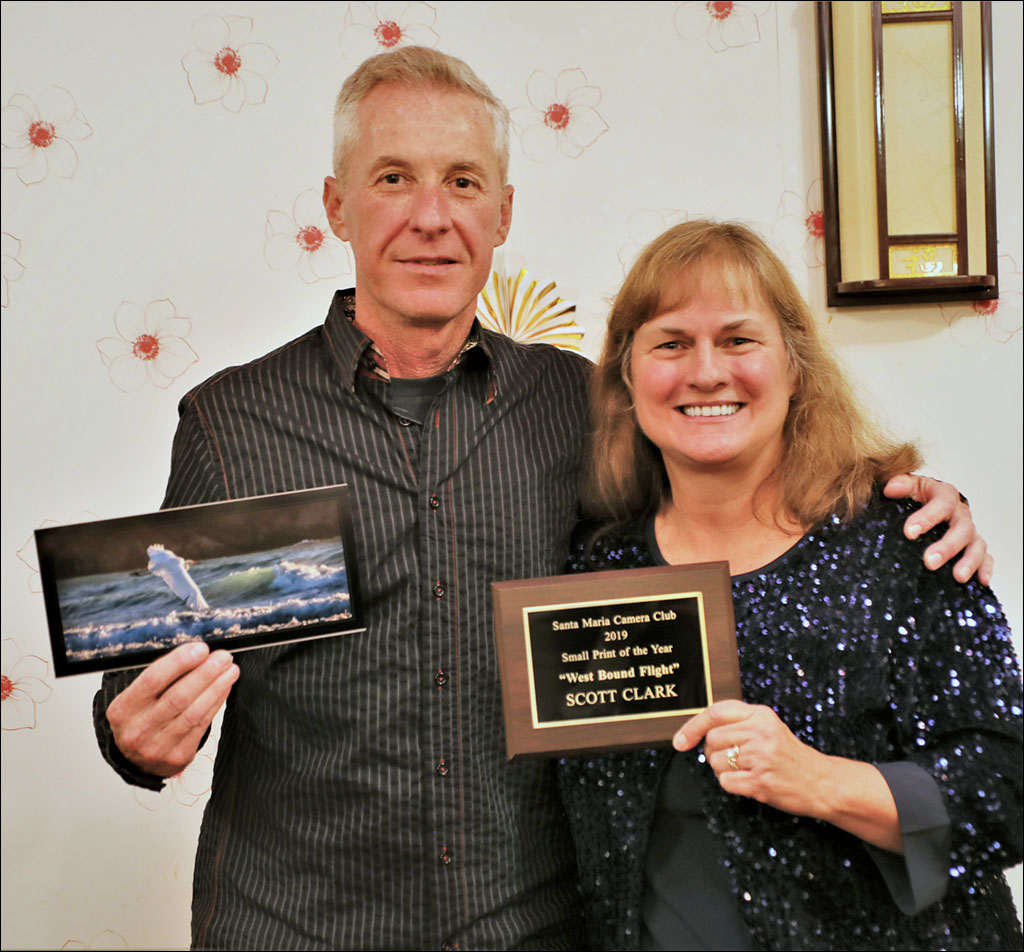 Small Print of the Year
Scott Clark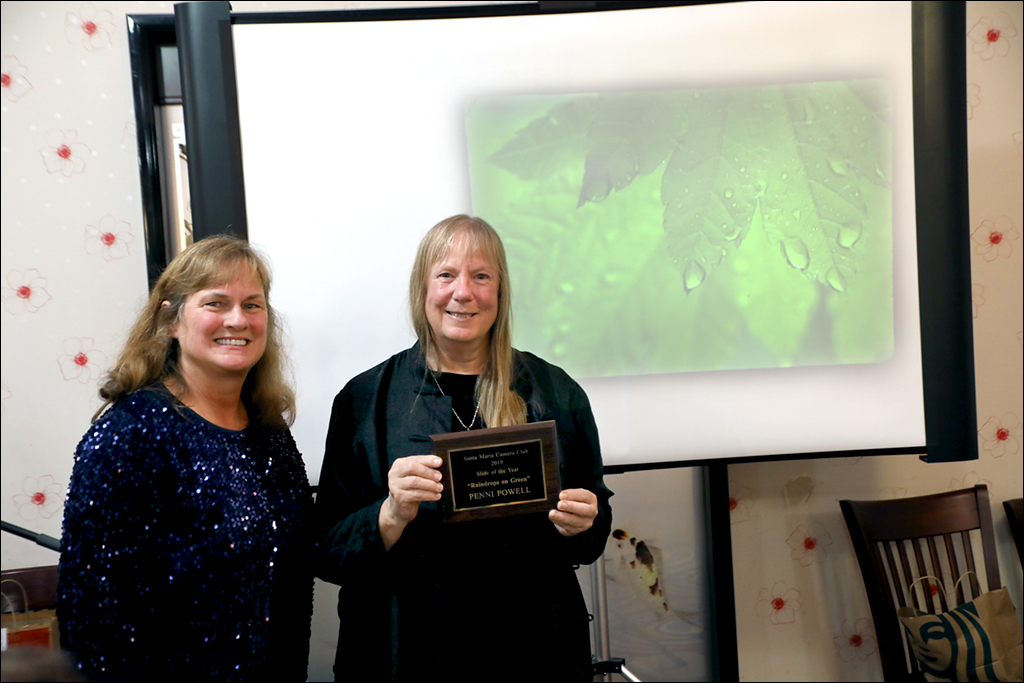 Slide of the Year
Penni Powell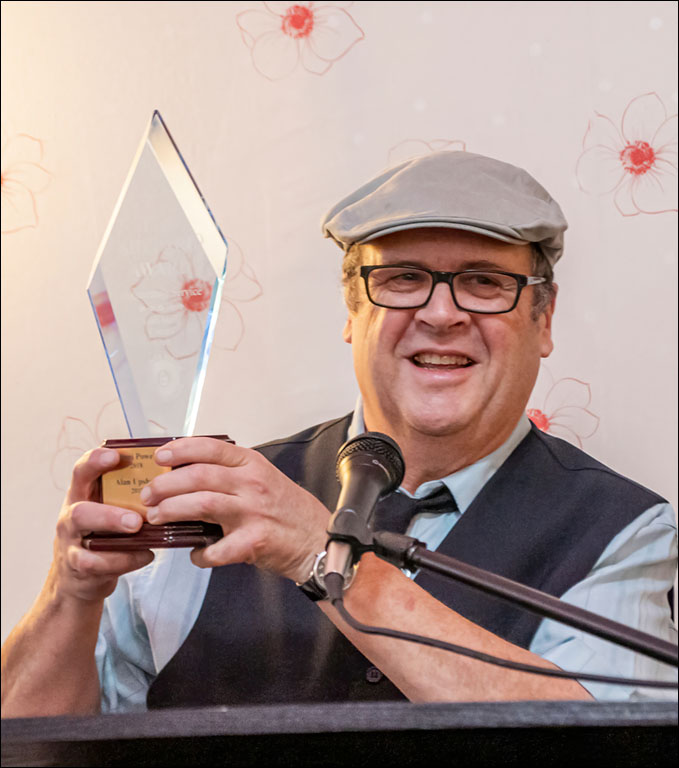 Shepard Award
Alan Upshaw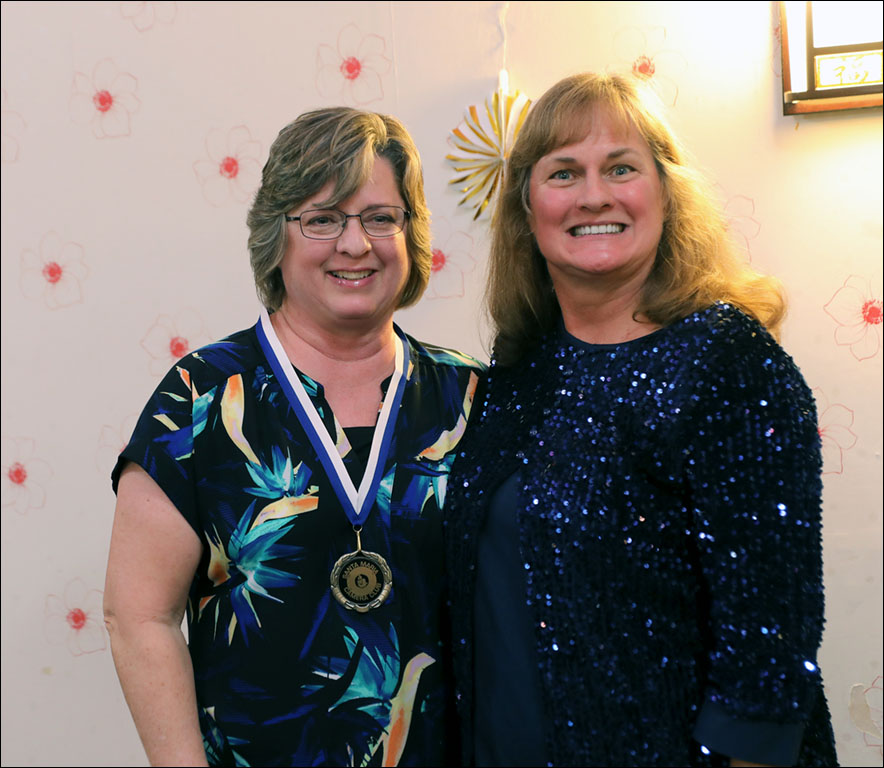 President's Hero Award
Ramon Cashmore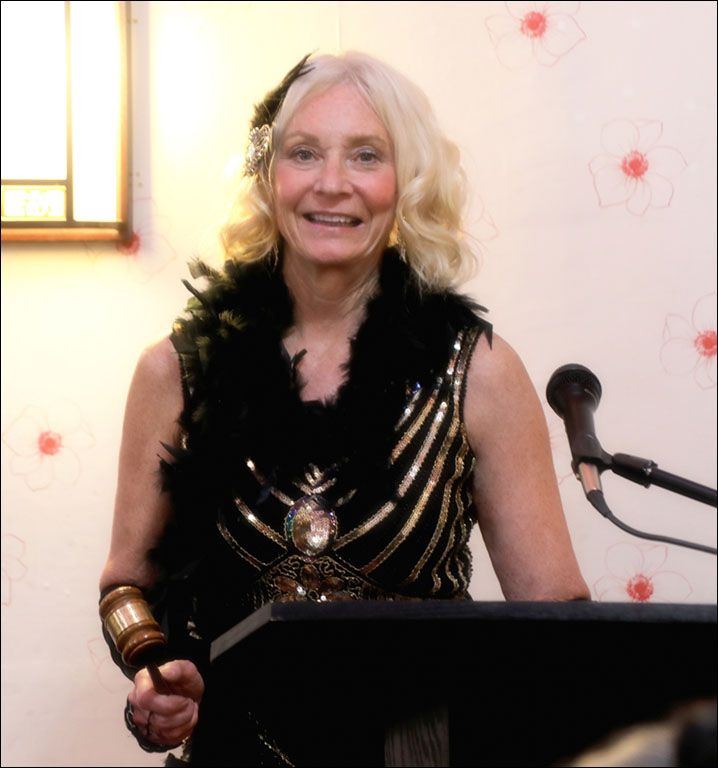 2020 Club President Cheryl Decker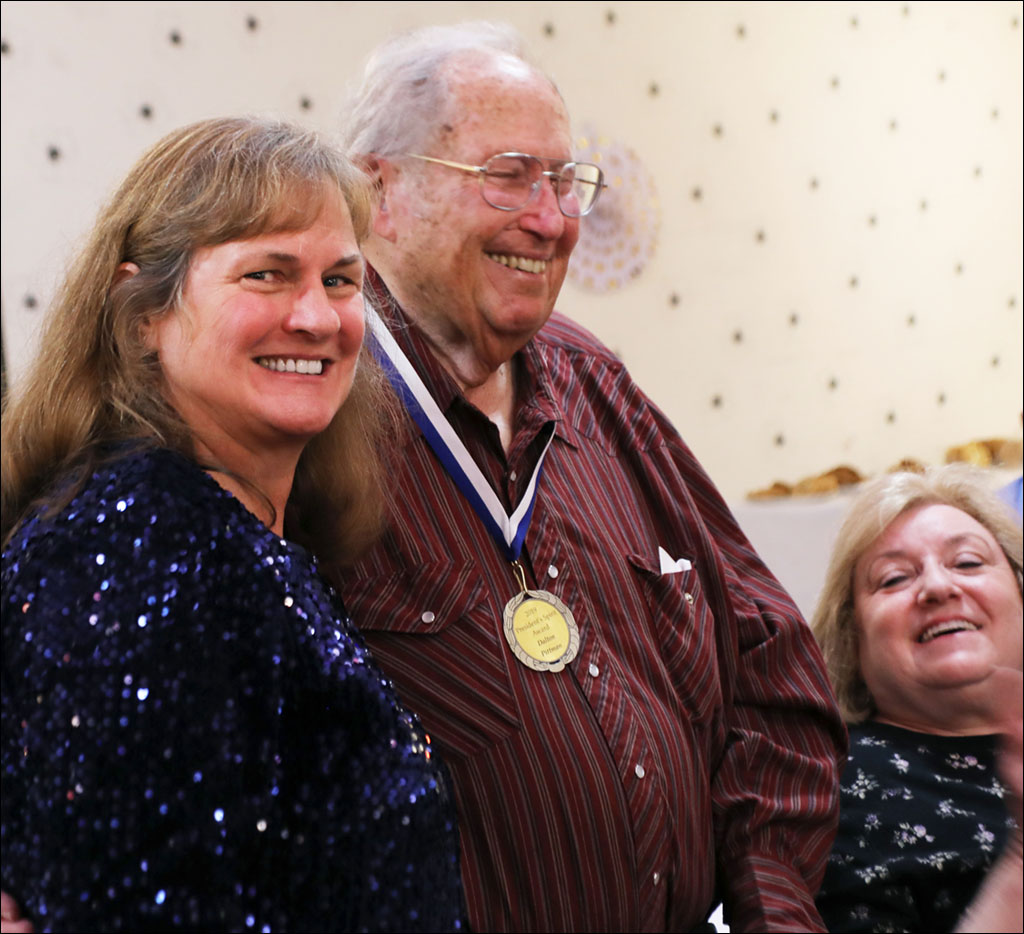 President's Spirit Award
Jeanne Sparks awarding Dalton Pittman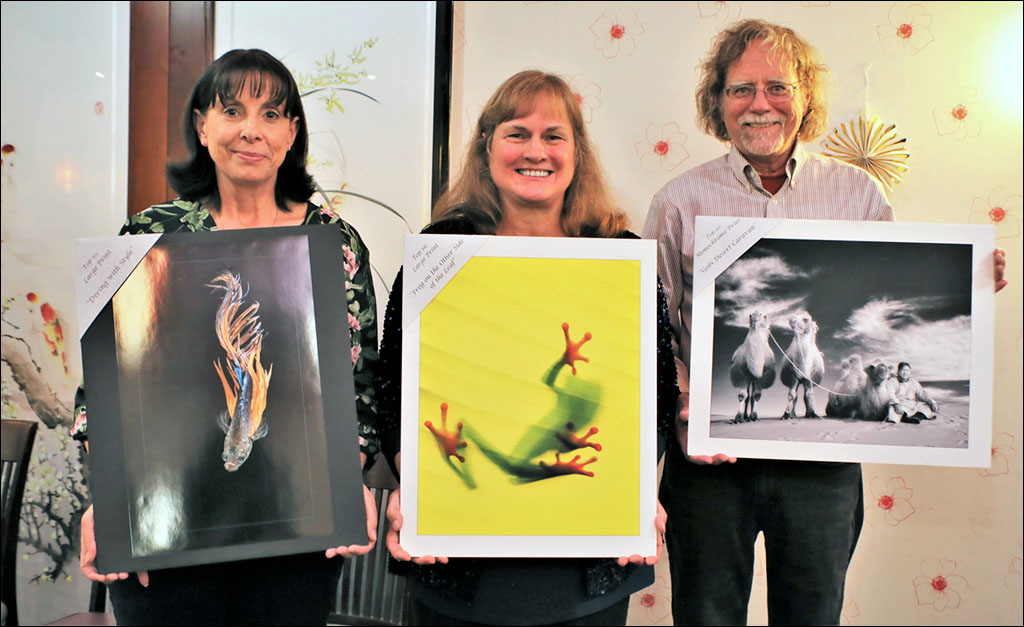 People's Choice Awards
1st 'Gobi Desert Caravan' - Ted Maddux
2nd 'Frog on the Other Side of the Leaf' - Ted Maddux
3rd 'Diving with Style' - Janine Bognuda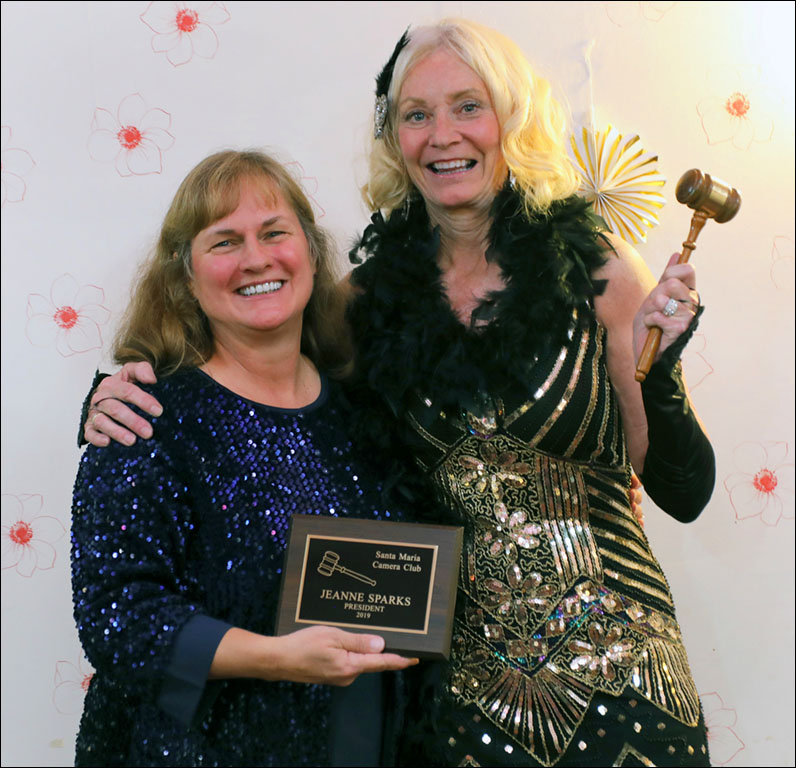 2019 President Jeanne Sparks Passing the President's Gavel to 2020 President Cheryl Decker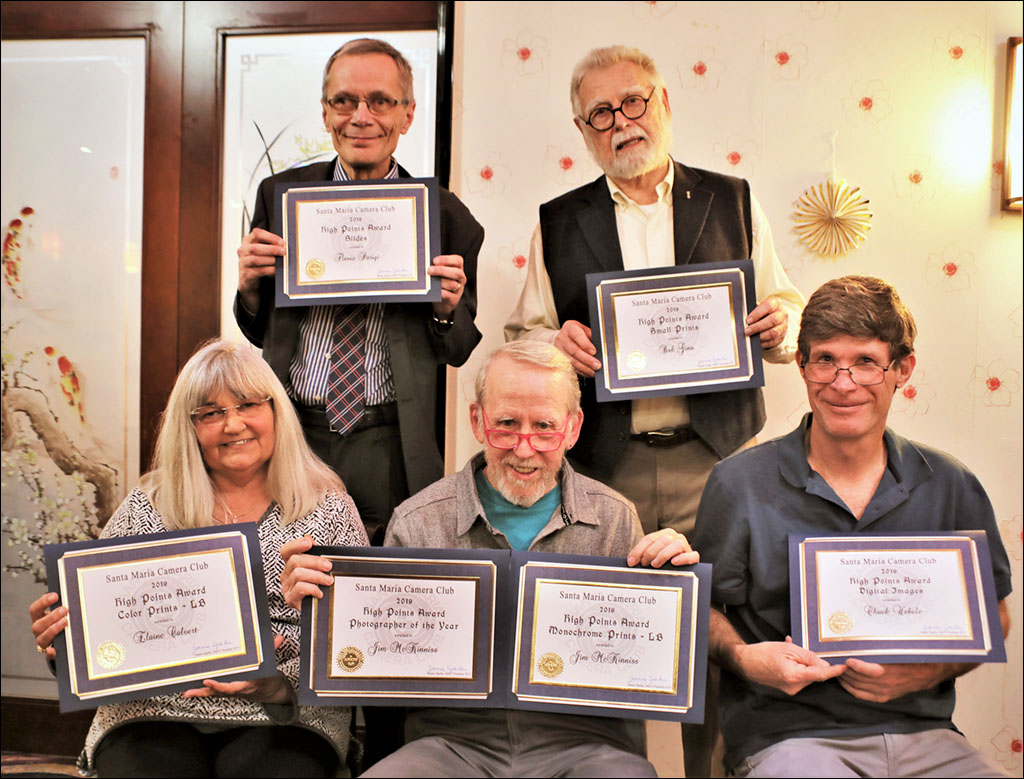 2019 High Point Award Winners
Elaine Calvert - Large Color Prints
Flavio Parigi - Slides
Jim McKinness - Monochrome Prints
&
Photographer of the Year
Robert Ginn - Small Prints
Chuck Uebele - Digital Images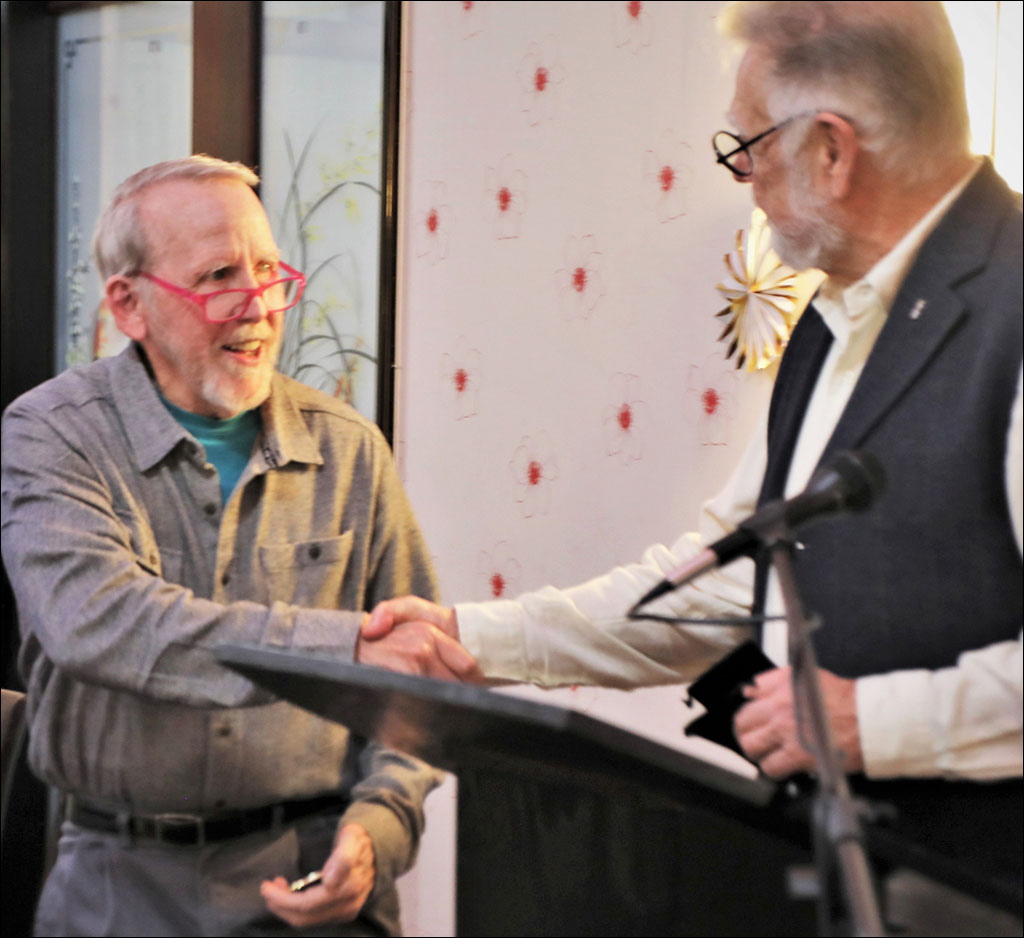 Photobook 1st Place
Jim McKinniss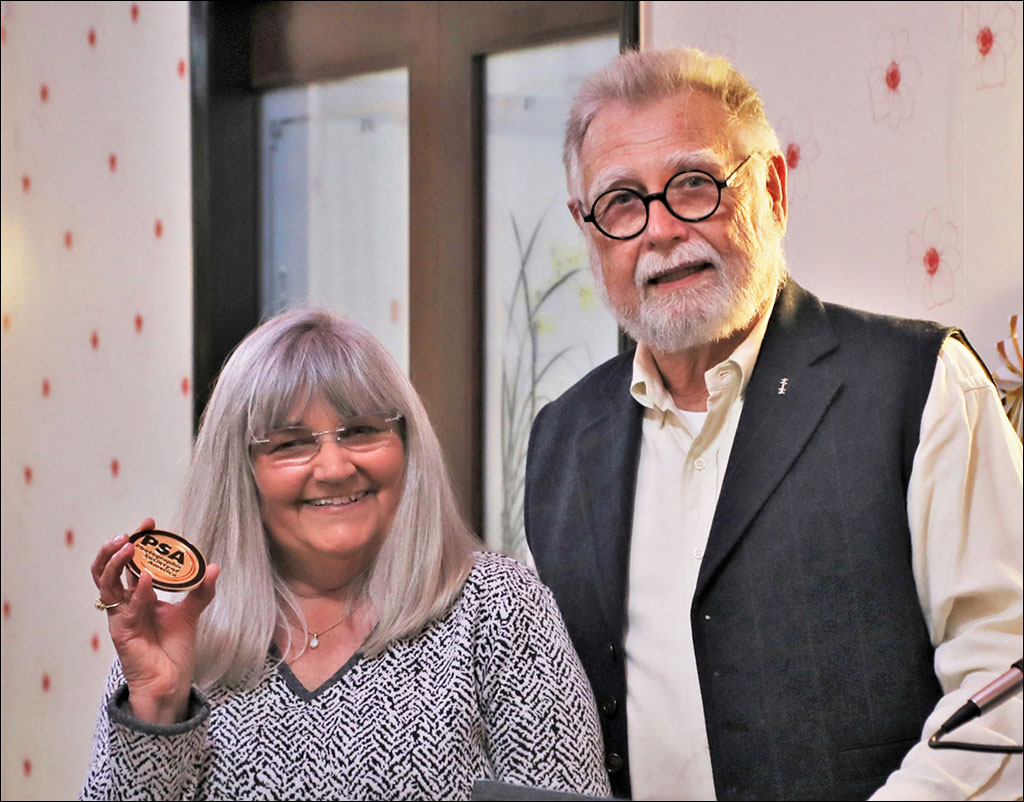 Photobook 2nd Place
Elaine Calvert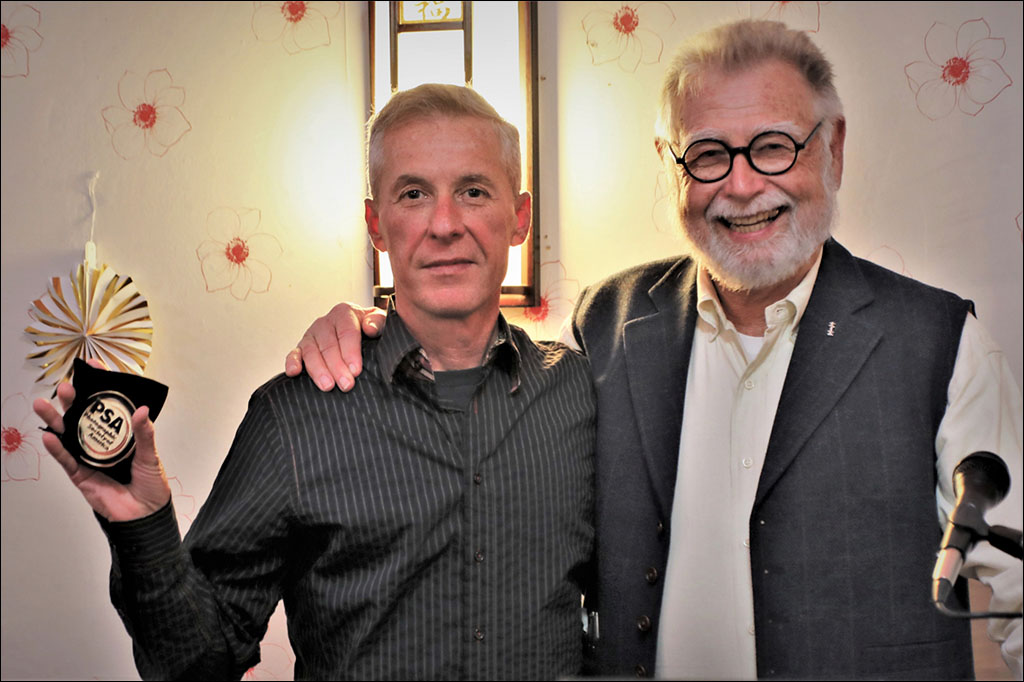 Photobook 3rd Place
Scott Clark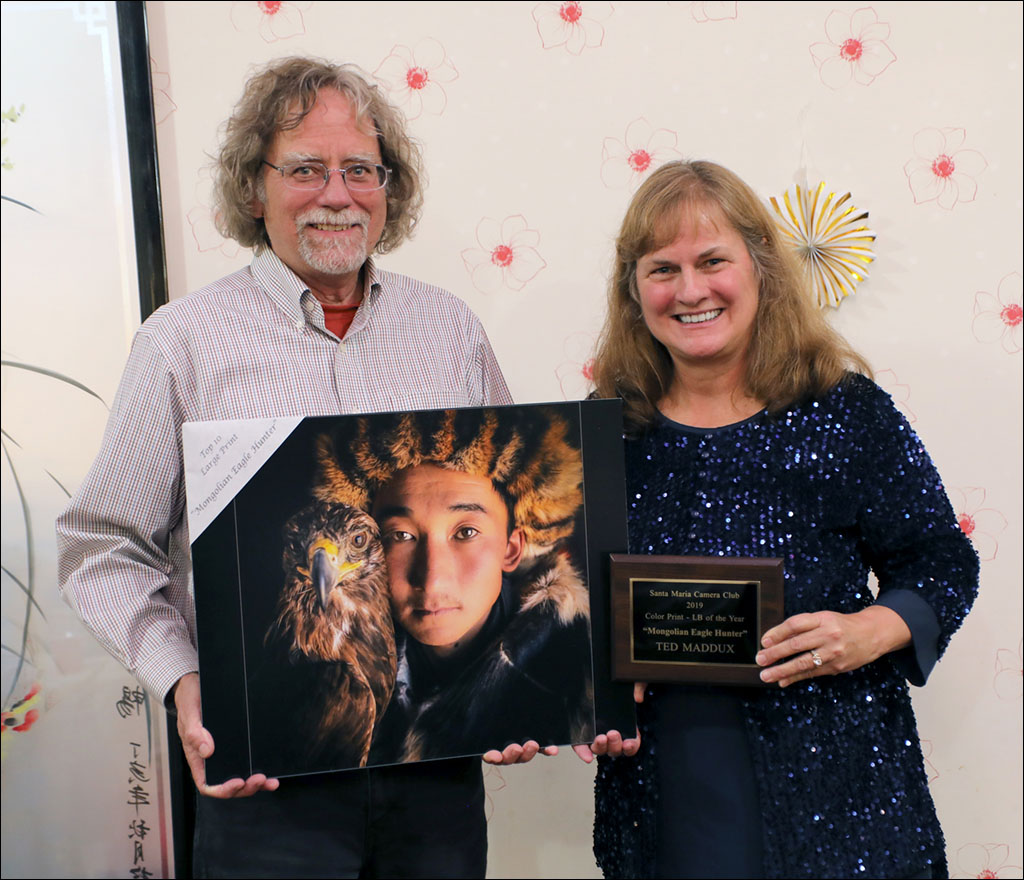 Large Print of the Year
Ted Maddux (absent)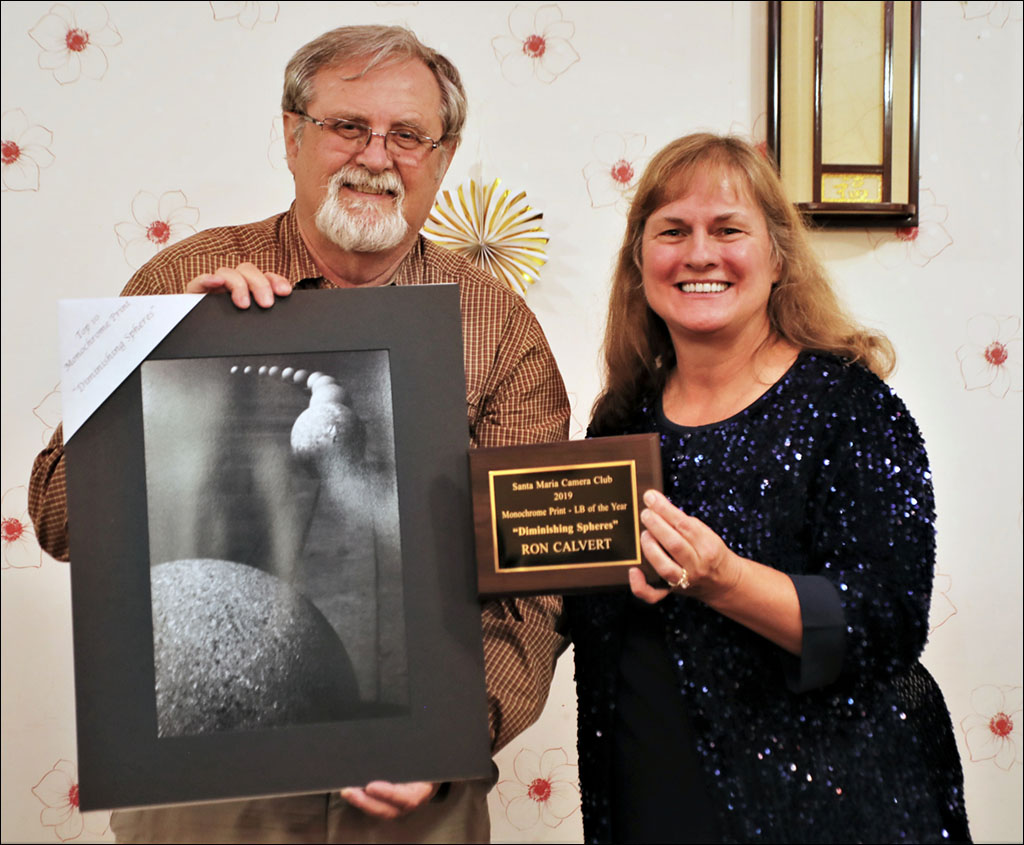 Monochrome Print of the Year
Ron Calvert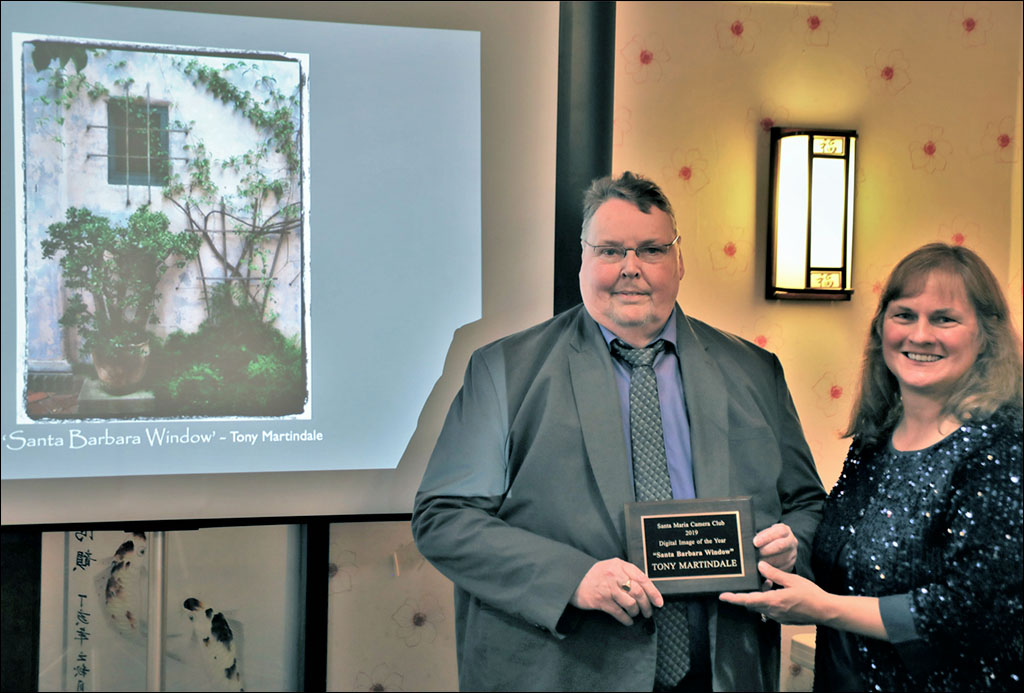 Digital Image of the Year
Tony Martindale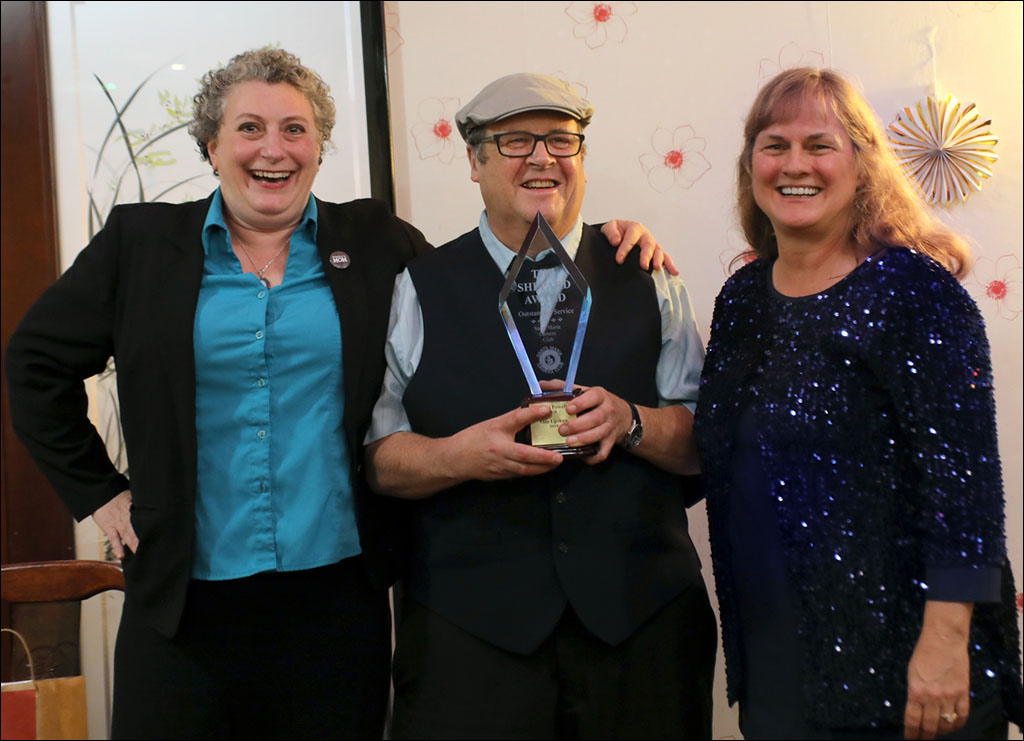 Our Comedic Entertainer, Alan Upshaw & Jeanne Sparks
For a complete list of 2019 Award Winners click 2019 Awards.